Diagnostic immunodeficiency virus 1/2 (HIV1/2) antibodies (anti-immunodeficiency virus 1/2, anti-HIV1/2) and antigens (recombinant immunodeficiency virus 1/2 (HIV1/2) protein) for Infectious disease HIV1/2 detection in ELISA, colloidal gold-based Lateral flow immunoassay (LFIA), CLIA, TINIA and POCT
Cat No.: GMP-IVD-P005-Tg001
Genemedi produces core diagnostic ingredients for test of Infectious disease(AIDS) and related syndrome.

GeneMedi offers paired diagnostics grade immunodeficiency virus 1/2 (HIV1/2) antibodies (monoclonal antibody,mab) and antigens for Infectious disease(AIDS) rapid test kit of immunodeficiency virus 1/2 (HIV1/2) testing in standard substance, positive control, ELISA test, Lateral flow immunoassay (LFIA), colloidal gold immunochromatographic assay, Chemiluminescent immunoassay (CLIA), turbidimetric inhibition immuno assay (TINIA), immunonephelometry and POCT.

All the antibodies and antigens for Infectious disease(AIDS) test are suitable for in functional ELISA, and other immunoassays in dignostics.The antibodies can act as a capture antibody and detection antibody.The antigens can be used as positive control.

The immunodeficiency virus (HIV) is a lentivirus (a subgroup of retrovirus) that causes the acquired immunodeficiency syndrome (AIDS), a condition in humans in which progressive failure of the immune system allows life-threatening opportunistic infections and cancers to thrive. Without treatment, average survival time after infection with HIV is estimated to be 9 to 11 years, depending on the HIV subtype. Infection with HIV occurs by the transfer of blood, semen, vaginal fluid, pre-ejaculate, or breast milk. Within these bodily fluids, HIV is present as both free virus particles and virus within infected immune cells.
Order information
Catalog No.
Package
Price(In USD)
Qty (Quantity)
Sum(In USD)
GMP-IVD-P005-Tg001-Ag01-1mg
1mg
3090
GMP-IVD-P005-Tg001-Ag01-10mg
10mg
21890
GMP-IVD-P005-Tg001-Ag01-100mg
100mg
148000
GMP-IVD-P005-Tg001-Ab01-1mg
1mg
1953
GMP-IVD-P005-Tg001-Ab01-10mg
10mg
13671
GMP-IVD-P005-Tg001-Ab01-100mg
100mg
95697
GMP-IVD-P005-Tg001-Ab02-1mg
1mg
1953
GMP-IVD-P005-Tg001-Ab02-10mg
10mg
13671
GMP-IVD-P005-Tg001-Ab02-100mg
100mg
95697
GMP-IVD-P005-Tg001-Ag/Ab-xmg
≥100mg
Inquiry
Shipping Cost:
760.00
Total:
Description
| | |
| --- | --- |
| Cat No. of Pruducts | GMP-IVD-P005-Tg001-Ag01 |
| Product Name | Recombinant HIV p24 antigen HIV1/2 Protein |
| Target | immunodeficiency virus 1/2 (HIV1/2) |
| Alias of Target/Biomarker | NA |
| Expression platform | E.coli |
| Isotypes | Recombinant Antigen |
| Bioactivity validation | immunodeficiency virus 1/2 (HIV1/2) antibodies binding, Immunogen in Sandwich Elisa, lateral-flow tests,and other immunoassays as control material in HIV1/2 level test of Infectious disease(AIDS) and related syndrome evaluation. |
| Tag | His |
| Products description | Recombinant immunodeficiency virus 1/2 (HIV1/2) protein was expressed in E.coli -based prokaryotic cell expression system and is expressed with 6 HIS tag at the C-terminus. |
| Reconized/Reactive Species | HIV1+2 |
| Purity | Purity: ≥95% (SDS-PAGE) |
| Application | Standard substance, positive control, ELISA test,Lateral flow immunoassay (LFIA),colloidal gold immunochromatographic assay, Chemiluminescent immunoassay (CLIA),turbidimetric inhibition immuno assay (TINIA),immunonephelometry and POCT. |
| Formulation | Supplied as a 0.2 μM filtered solution of PBS,PH7.4. |
| Storage | Store at -20℃ to -80℃ under sterile conditions. Avoid repeated freeze-thaw cycles. |
| | |
| --- | --- |
| Cat No. of Pruducts | GMP-IVD-P005-Tg001-Ab01, GMP-IVD-P005-Tg001-Ab02 |
| Product Name | Anti-HIV p24 antigen HIV1/2 mouse monoclonal antibody (mAb) |
| Target | immunodeficiency virus 1/2 (HIV1/2) |
| Alias of Target/Biomarker | NA |
| Expression platform | Hybridoma |
| Isotypes | Mouse IgG |
| Bioactivity validation | HIV p24 antigen human immunodeficiency virus 1/2 (HIV1/2) antigen binding, ELISA validated as capture antibody and detection antibody. Pair recommendation with other human immunodeficiency virus 1/2 (HIV1/2) antibodies in HIV1/2 level test of Infectious disease (AIDS) and related syndrome evaluation. |
| Tag | mFc |
| Products description | Anti-human immunodeficiency virus 1/2 (HIV1/2) mouse monoclonal antibody (mAb) is a mouse monoclonal antibody produced by hybridoma technology. The antibody is ELISA validated as capture antibody and detection antibody. Pair recommendation with other human immunodeficiency virus 1/2 (HIV1/2) antibodies. |
| Reconized/Reactive Species | HIV p24 antigen |
| Purity | Purity: ≥95% (SDS-PAGE) |
| Application | ELISA test,Lateral flow immunoassay (LFIA),colloidal gold immunochromatographic assay, Chemiluminescent immunoassay (CLIA),turbidimetric inhibition immuno assay (TINIA),immunonephelometry and POCT. |
| Formulation | Supplied as a 0.2 μM filtered solution of PBS,PH7.4. |
| Storage | Store at -20℃ to -80℃ under sterile conditions. Avoid repeated freeze-thaw cycles. |
GENEMEDI

Telephone: +86-21-50478399 Fax: 86-21-50478399
TECHNICAL SUPPORT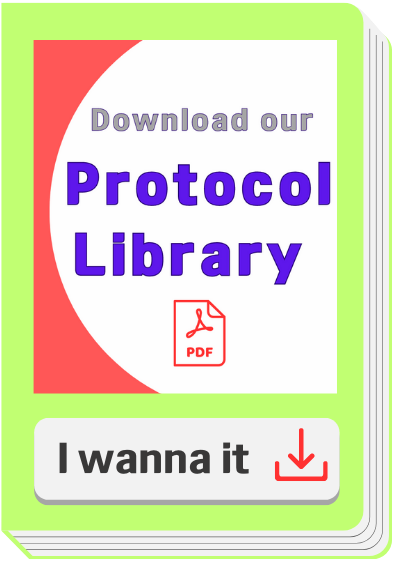 <