Diagnostic anti-Trichophyton mentagrophytes Keratinases antibodies pairs and antigen for animal health (animal Cat/Feline, Dog/Canine, Bovines/Cattle, Swine/Porcine/Pig infectious disease dermatophytosis) testing in ELISA, colloidal gold-based Lateral flow immunoassay (LFIA), CLIA, TINIA and POCT
Catalog Number: GMP-VT-P236-Tg001
Application: Cat/FelineDog/CanineBovines/CattleSwine/Porcine/Pig
Genemedi produces core animal health diagnostic ingredients-validated anti-Trichophyton mentagrophytes Keratinases antibodies pairs and antigens for rapid test kit of animal Cat/Feline, Dog/Canine, Bovines/Cattle, Swine/Porcine/Pig infectious disease with dermatophytosis to evaluate the  animal health of Multiple species (Pet, Ruminants, Swine/Porcine/Pig).

The paired antibodies are both monoclonal antibodies (mab).

All the antibodies and antigens of  animal disease test are suitable for in ELISA, colloidal gold-based Lateral flow immunoassay (LFIA), CLIA, TINIA and POCT. The antibody can act as a capture antibody and detection antibody. Antigens are validated as positive control materials.

Trichophyton mentagrophytes is a species in the fungal genus Trichophyton.[1] It is one of three common fungi which cause ringworm in companion animals. Trichophyton mentagrophytes is being frequently isolated from dogs, cats, rabbits, guinea pigs and other rodents. It primarily causes dermatophytosis such as tinea pedis, tinea unguium, tinea corporis, and tinea capitis. It distributes all over the world, especially in moist and carbon-rich environments.


Order information
Catalog No.
Size
Price(In USD)
Qty (Quantity)
Sum(In USD)
GMP-VT-P236-Tg001-Ag01
Size:1mg
3090
GMP-VT-P236-Tg001-Ag01
Size:10mg
21935
GMP-VT-P236-Tg001-Ag01
Size:100mg
148000
GMP-VT-P236-Tg001-Ab01
Size:1mg
3090
GMP-VT-P236-Tg001-Ab01
Size:10mg
21935
GMP-VT-P236-Tg001-Ab01
Size:100mg
148000
GMP-VT-P236-Tg001-Ab02
Size:1mg
3090
GMP-VT-P236-Tg001-Ab02
Size:10mg
21935
GMP-VT-P236-Tg001-Ab02
Size:100mg
148000
Shipping Cost:
760.00
Total:
Description
| | |
| --- | --- |
| Cat No. | GMP-VT-P236-Tg001-Ag01 |
| Product Name | Recombinant Trichophyton mentagrophytes Keratinases Protein |
| Pathogen | Trichophyton mentagrophytes |
| Target | Keratinases |
| Expression platform | E.coli |
| Isotypes | Recombinant Antigen |
| Bioactivity validation | Anti-Trichophyton mentagrophytes Keratinases antibodies binding, Immunogen in Sandwich Elisa, lateral-flow tests, and other immunoassays as control material in Trichophyton mentagrophytes level test of animal Cat/Feline, Dog/Canine, Bovines/Cattle, Swine/Porcine/Pig infectious disease with dermatophytosis. |
| Tag | His |
| Product description | Recombinant Trichophyton mentagrophytes Keratinases protein was expressed in E.coli - based prokaryotic cell expression system and is expressed with 6 HIS tag at the C-terminus. |
| Purity | Purity: ≥95% (SDS-PAGE) |
| Application | Paired antibody immunoassay validation in sandwich Elisa, ELISA, colloidal gold-based Lateral flow immunoassay (LFIA), CLIA, TINIA, POCT and other immunoassays. |
| Formulation | Lyophilized from sterile PBS, PH 7.4 |
| Storage | Store at -20℃ to -80℃ under sterile conditions. Avoid repeated freeze-thaw cycles. |
| | |
| --- | --- |
| Cat No. | GMP-VT-P236-Tg001-Ab01, GMP-VT-P236-Tg001-Ab02 |
| Product Name | Anti-Trichophyton mentagrophytes Keratinases mouse monoclonal antibody (mAb) |
| Pathogen | Trichophyton mentagrophytes |
| Target | Keratinases |
| Expression platform | Hybridoma |
| Isotypes | Mouse IgG |
| Bioactivity validation | Recombinant Trichophyton mentagrophytes Keratinases antigen binding, ELISA validated as capture antibody and detection antibody. Pair recommendation with other anti-Trichophyton mentagrophytes antibodies in Trichophyton mentagrophytes level test of animal Cat/Feline, Dog/Canine, Bovines/Cattle, Swine/Porcine/Pig infectious disease with dermatophytosis. |
| Product description | Anti-Trichophyton mentagrophytes Keratinases mouse monoclonal antibody (mAb) is a mouse monoclonal antibody produced by hybridoma technology. The antibody is ELISA validated as capture antibody and detection antibody. Pair recommendation with other anti-Trichophyton mentagrophytes antibodies. |
| Purity | Purity: ≥95% (SDS-PAGE) |
| Application | Paired antibody immunoassay validation in sandwich Elisa, Lateral flow immunoassay (LFIA), and other immunoassays; |
| Formulation | Lyophilized from sterile PBS, PH 7.4 |
| Storage | Store at -20℃ to -80℃ under sterile conditions. Avoid repeated freeze-thaw cycles. |
GENEMEDI

6th Floor, Building No.2, Kangxin Road 3377, Shanghai, China
Telephone: +86-21-50478399 Fax: 86-21-50478399
TECHNICAL SUPPORT
Chinese Website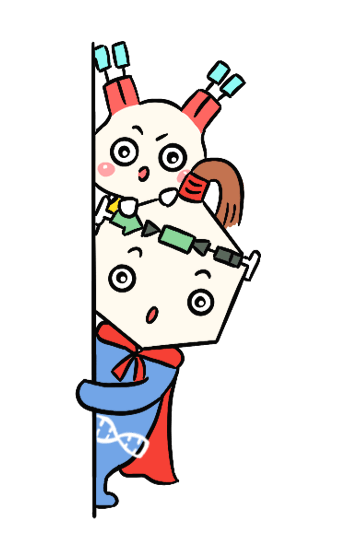 Apply for
Free
Sample