Diagnostic anti-Pestivirus antibodies pairs and antigen for animal health (animal Cat/Feline, Dog/Canine, Bovines/Cattle, Ovines/Sheep, Caprine/Goat, Fish, Swine/Porcine/Pig, Avian/Bird/Poultry, Deer infectious disease diarrhoea and respiratory disease) testing in ELISA, colloidal gold-based Lateral flow immunoassay (LFIA), CLIA, TINIA and POCT
Catalog Number: GMP-VT-P247-Tg001
Application: Cat/FelineDog/CanineBovines/CattleOvines/SheepCaprine/GoatDeerFishSwine/Porcine/PigAvian/Bird/Poultry
Genemedi produces core animal health diagnostic ingredients-validated anti-Pestivirus antibodies pairs and antigens for rapid test kit of animal Cat/Feline, Dog/Canine, Bovines/Cattle, Ovines/Sheep, Caprine/Goat, Fish, Swine/Porcine/Pig, Avian/Bird/Poultry, Deer infectious disease with diarrhoea and respiratory disease to evaluate the  animal health of Multiple species (Avian/Bird/Poultry, Fish, Pet, Ruminants, Swine/Porcine/Pig).

The paired antibodies are both monoclonal antibodies (mab).

All the antibodies and antigens of  animal disease test are suitable for in ELISA, colloidal gold-based Lateral flow immunoassay (LFIA), CLIA, TINIA and POCT. The antibody can act as a capture antibody and detection antibody. Antigens are validated as positive control materials.

Pestivirus causes abortion, ill-thrift in young animals, diarrhoea and respiratory disease. It is also known as bovine viral diarrhoea virus (BVDV). Transmission is via direct contact with a carrier animal. The virus is common in cattle and many herds are infected.


Order information
Catalog No.
Size
Price(In USD)
Qty (Quantity)
Sum(In USD)
GMP-VT-P247-Tg001-Ag01
Size:1mg
3090
GMP-VT-P247-Tg001-Ag01
Size:10mg
21935
GMP-VT-P247-Tg001-Ag01
Size:100mg
148000
GMP-VT-P247-Tg001-Ab01
Size:1mg
3090
GMP-VT-P247-Tg001-Ab01
Size:10mg
21935
GMP-VT-P247-Tg001-Ab01
Size:100mg
148000
GMP-VT-P247-Tg001-Ab02
Size:1mg
3090
GMP-VT-P247-Tg001-Ab02
Size:10mg
21935
GMP-VT-P247-Tg001-Ab02
Size:100mg
148000
Shipping Cost:
760.00
Total:
Description
| | |
| --- | --- |
| Cat No. | GMP-VT-P247-Tg001-Ag01 |
| Product Name | Recombinant Pestivirus Protein |
| Pathogen | Pestivirus |
| Target | NA |
| Expression platform | E.coli |
| Isotypes | Recombinant Antigen |
| Bioactivity validation | Anti-Pestivirus antibodies binding, Immunogen in Sandwich Elisa, lateral-flow tests, and other immunoassays as control material in Pestivirus level test of animal Cat/Feline, Dog/Canine, Bovines/Cattle, Ovines/Sheep, Caprine/Goat, Fish, Swine/Porcine/Pig, Avian/Bird/Poultry, Deer infectious disease with diarrhoea and respiratory disease. |
| Tag | His |
| Product description | Recombinant Pestivirus protein was expressed in E.coli - based prokaryotic cell expression system and is expressed with 6 HIS tag at the C-terminus. |
| Purity | Purity: ≥95% (SDS-PAGE) |
| Application | Paired antibody immunoassay validation in sandwich Elisa, ELISA, colloidal gold-based Lateral flow immunoassay (LFIA), CLIA, TINIA, POCT and other immunoassays. |
| Formulation | Lyophilized from sterile PBS, PH 7.4 |
| Storage | Store at -20℃ to -80℃ under sterile conditions. Avoid repeated freeze-thaw cycles. |
| | |
| --- | --- |
| Cat No. | GMP-VT-P247-Tg001-Ab01, GMP-VT-P247-Tg001-Ab02 |
| Product Name | Anti-Pestivirus mouse monoclonal antibody (mAb) |
| Pathogen | Pestivirus |
| Target | NA |
| Expression platform | Hybridoma |
| Isotypes | Mouse IgG |
| Bioactivity validation | Recombinant Pestivirus antigen binding, ELISA validated as capture antibody and detection antibody. Pair recommendation with other anti-Pestivirus antibodies in Pestivirus level test of animal Cat/Feline, Dog/Canine, Bovines/Cattle, Ovines/Sheep, Caprine/Goat, Fish, Swine/Porcine/Pig, Avian/Bird/Poultry, Deer infectious disease with diarrhoea and respiratory disease. |
| Product description | Anti-Pestivirus mouse monoclonal antibody (mAb) is a mouse monoclonal antibody produced by hybridoma technology. The antibody is ELISA validated as capture antibody and detection antibody. Pair recommendation with other anti-Pestivirus antibodies. |
| Purity | Purity: ≥95% (SDS-PAGE) |
| Application | Paired antibody immunoassay validation in sandwich Elisa, Lateral flow immunoassay (LFIA), and other immunoassays; |
| Formulation | Lyophilized from sterile PBS, PH 7.4 |
| Storage | Store at -20℃ to -80℃ under sterile conditions. Avoid repeated freeze-thaw cycles. |
GENEMEDI

6th Floor, Building No.2, Kangxin Road 3377, Shanghai, China
Telephone: +86-21-50478399 Fax: 86-21-50478399
TECHNICAL SUPPORT
Chinese Website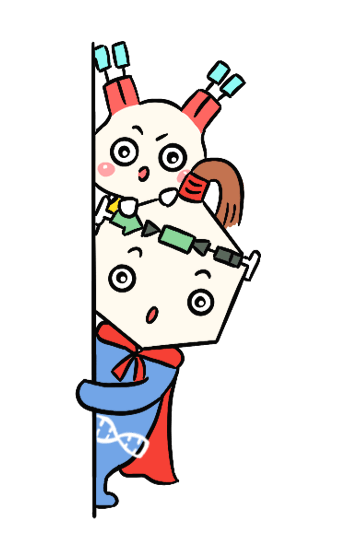 Apply for
Free
Sample