Diagnostic Apolipoprotein A (ApoA) antibodies (anti-Apolipoprotein A, anti-ApoA) and antigens (recombinant Apolipoprotein A (ApoA) protein) for Cardiovascular disease ApoA detection in ELISA, colloidal gold-based Lateral flow immunoassay (LFIA), CLIA, TINIA and POCT
Cat No.: GMP-h-ApoA
Genemedi produces core diagnostic ingredients for test of Cardiovascular disease(Cardiovascular Disease) and related syndrome.

GeneMedi offers paired diagnostics grade Apolipoprotein A (ApoA) antibodies (monoclonal antibody,mab) and antigens for Cardiovascular disease(Cardiovascular Disease) rapid test kit of Apolipoprotein A (ApoA) testing in standard substance, positive control, ELISA test, Lateral flow immunoassay (LFIA), colloidal gold immunochromatographic assay, Chemiluminescent immunoassay (CLIA), turbidimetric inhibition immuno assay (TINIA), immunonephelometry and POCT.

All the antibodies and antigens for Cardiovascular disease(Cardiovascular Disease) test are suitable for in functional ELISA, and other immunoassays in dignostics.The antibodies can act as a capture antibody and detection antibody.The antigens can be used as positive control.

Apolipoprotein A1 is the major protein component of HDL particles in plasma.The protein, as a component of HDL particles, enables efflux of fat molecules by accepting fats from within cells (including macrophages within the walls of arteries which have become overloaded with ingested fats from oxidized LDL particles) for transport (in the water outside cells) elsewhere, including back to LDL particles or to the liver for excretion.It is a cofactor for lecithin cholesterolacyltransferase (LCAT) which is responsible for the formation of most plasma cholesteryl esters. Apo A1 was also isolated as a prostacyclin (PGI2) stabilizing factor, and thus may have an anticlotting effect.[13] Defects in the gene encoding it are associated with HDL deficiencies, including Tangier disease, and with systemic non-neuropathic amyloidosis. ApoA1 is often used as a biomarker for prediction of cardiovascular diseases. The ratio apoB-100/apoA1 (i.e. LDL & larger particles vs. HDL particles), NMR measured lipoprotein (LDL/HDL) particle ratios even more so, has always had a stronger correlation with myocardial infarction event rates than older methods of measuring lipid transport in the water outside cells.[14] ApoA1 is routinely measured using immunoassays such as ELISA or nephelometry.
Order information
Catalog No.
Package
Price(In USD)
Qty (Quantity)
Sum(In USD)
GMP-h-ApoA-Ag01-1mg
1mg
3090
GMP-h-ApoA-Ag01-10mg
10mg
21890
GMP-h-ApoA-Ag01-100mg
100mg
148000
GMP-h-ApoA-Ab01-1mg
1mg
1953
GMP-h-ApoA-Ab01-10mg
10mg
13671
GMP-h-ApoA-Ab01-100mg
100mg
95697
GMP-h-ApoA-Ab02-1mg
1mg
1953
GMP-h-ApoA-Ab02-10mg
10mg
13671
GMP-h-ApoA-Ab02-100mg
100mg
95697
GMP-h-ApoA-Ag/Ab-xmg
≥100mg
Inquiry
Shipping Cost:
760.00
Total:
Description
| | |
| --- | --- |
| Cat No. of Pruducts | GMP-h-ApoA-Ag01 |
| Product Name | Recombinant human ApoA Protein |
| Target | Apolipoprotein A (ApoA) |
| Alias of Target/Biomarker | AK38, APOA, LP |
| Expression platform | E.coli |
| Isotypes | Recombinant Antigen |
| Bioactivity validation | Apolipoprotein A (ApoA) antibodies binding, Immunogen in Sandwich Elisa, lateral-flow tests,and other immunoassays as control material in ApoA level test of Cardiovascular disease(Cardiovascular Disease) and related syndrome evaluation. |
| Tag | His |
| Products description | Recombinant Human Apolipoprotein A (ApoA) protein was expressed in E.coli -based prokaryotic cell expression system and is expressed with 6 HIS tag at the C-terminus. |
| Reconized/Reactive Species | NA |
| Purity | Purity: ≥95% (SDS-PAGE) |
| Application | Standard substance, positive control, ELISA test,Lateral flow immunoassay (LFIA),colloidal gold immunochromatographic assay, Chemiluminescent immunoassay (CLIA),turbidimetric inhibition immuno assay (TINIA),immunonephelometry and POCT. |
| Formulation | Supplied as a 0.2 μM filtered solution of PBS,PH7.4. |
| Storage | Store at -20℃ to -80℃ under sterile conditions. Avoid repeated freeze-thaw cycles. |
| | |
| --- | --- |
| Cat No. of Pruducts | GMP-h-ApoA-Ab01, GMP-h-ApoA-Ab02 |
| Product Name | Anti-human ApoA mouse monoclonal antibody (mAb) |
| Target | Apolipoprotein A (ApoA) |
| Alias of Target/Biomarker | AK38, APOA, LP |
| Expression platform | Hybridoma |
| Isotypes | Mouse IgG |
| Bioactivity validation | Human Apolipoprotein A (ApoA) antigen binding, ELISA validated as capture antibody and detection antibody. Pair recommendation with other Apolipoprotein A (ApoA) antibodies in ApoA level test of Cardiovascular disease (Cardiovascular Disease) and related syndrome evaluation. |
| Tag | mFc |
| Products description | Anti-Human Apolipoprotein A (ApoA) mouse monoclonal antibody (mAb) is a mouse monoclonal antibody produced by hybridoma technology. The antibody is ELISA validated as capture antibody and detection antibody. Pair recommendation with other Apolipoprotein A (ApoA) antibodies. |
| Reconized/Reactive Species | Human |
| Purity | Purity: ≥95% (SDS-PAGE) |
| Application | ELISA test,Lateral flow immunoassay (LFIA),colloidal gold immunochromatographic assay, Chemiluminescent immunoassay (CLIA),turbidimetric inhibition immuno assay (TINIA),immunonephelometry and POCT. |
| Formulation | Supplied as a 0.2 μM filtered solution of PBS,PH7.4. |
| Storage | Store at -20℃ to -80℃ under sterile conditions. Avoid repeated freeze-thaw cycles. |
GENEMEDI

6th Floor, Building No.2, Kangxin Road 3377, Shanghai, China
Telephone: +86-21-50478399 Fax: 86-21-50478399
TECHNICAL SUPPORT
Chinese Website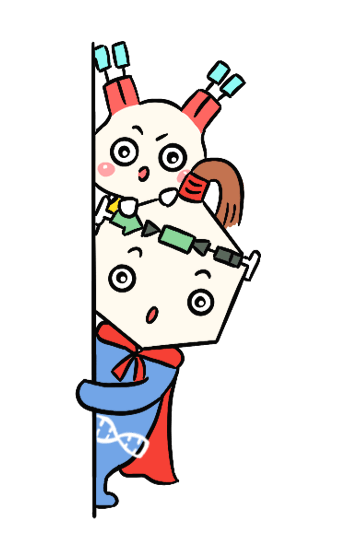 Apply for
Free
Sample