Diagnostic Cardiac troponin I (cTnI) antibodies (anti-Cardiac troponin I, anti-cTnI) and antigens (recombinant Cardiac troponin I (cTnI) protein) for Cardiovascular disease cTnI detection in ELISA, colloidal gold-based Lateral flow immunoassay (LFIA), CLIA, TINIA and POCT
Cat No.: GMP-h-cTnI
Genemedi produces core diagnostic ingredients for test of Cardiovascular disease( myocardial infarction ) and related syndrome.

GeneMedi offers paired diagnostics grade Cardiac troponin I (cTnI) antibodies (monoclonal antibody,mab) and antigens for Cardiovascular disease( myocardial infarction ) rapid test kit of Cardiac troponin I (cTnI) testing in standard substance, positive control, ELISA test, Lateral flow immunoassay (LFIA), colloidal gold immunochromatographic assay, Chemiluminescent immunoassay (CLIA), turbidimetric inhibition immuno assay (TINIA), immunonephelometry and POCT.

All the antibodies and antigens for Cardiovascular disease( myocardial infarction ) test are suitable for in functional ELISA, and other immunoassays in dignostics.The antibodies can act as a capture antibody and detection antibody.The antigens can be used as positive control.

Cardiac troponin I, often denoted as cTnI, is presented in cardiac muscle tissue by a single isoform with a molecular weight of 23.9 kDa. It consists of 209 amino acid residues. The theoretical pI of cTnI is 9.05.[3] cTnI differs from other troponins due to its N-terminal extension of 26 amino acids. This extension contains two serines, residues 23 and 24, which are phosphorylated by protein kinase A in response to beta-adrenergic stimulation and important in increasing the inotropic response.[4] Phosphorylation of cTnI changes the conformation of the protein and modifies its interaction with other troponins as well as the interaction with anti-TnI antibodies. These changes alter the myofilament response to calcium, and are of interest in targeting heart failure. Multiple reaction monitoring of cTnI has revealed that there are 14 phosphorylation sites and the pattern of phosphorylation observed these sites is changed in response to disease.[5] cTnI has been shown to be phosphorylated by protein kinase A, protein kinase C, protein kinase G, and p21-activated kinase 3.[6] A significant part of cTnI released into the patient's blood stream is phosphorylated.[7] For more than 15 years cTnI has been known as a reliable marker of cardiac muscle tissue injury. It is considered to be more sensitive and significantly more specific in diagnosis of the myocardial infarction than the "golden marker" of last decades – CK-MB, as well as total creatine kinase, myoglobin and lactate dehydrogenase isoenzymes.
Order information
Catalog No.
Package
Price(In USD)
Qty (Quantity)
Sum(In USD)
GMP-h-cTnI-Ag01-1mg
1mg
3090
GMP-h-cTnI-Ag01-10mg
10mg
21890
GMP-h-cTnI-Ag01-100mg
100mg
148000
GMP-h-cTnI-Ab01-1mg
1mg
1953
GMP-h-cTnI-Ab01-10mg
10mg
13671
GMP-h-cTnI-Ab01-100mg
100mg
95697
GMP-h-cTnI-Ab02-1mg
1mg
1953
GMP-h-cTnI-Ab02-10mg
10mg
13671
GMP-h-cTnI-Ab02-100mg
100mg
95697
GMP-h-cTnI-Ag/Ab-xmg
≥100mg
Inquiry
Shipping Cost:
760.00
Total:
Description
| | |
| --- | --- |
| Cat No. of Pruducts | GMP-h-cTnI-Ag01 |
| Product Name | Recombinant human cTnI Protein |
| Target | Cardiac troponin I (cTnI) |
| Alias of Target/Biomarker | CMD1FF, CMD2A, CMH7, RCM1, TNNC1, cTnI |
| Expression platform | E.coli |
| Isotypes | Recombinant Antigen |
| Bioactivity validation | Cardiac troponin I (cTnI) antibodies binding, Immunogen in Sandwich Elisa, lateral-flow tests,and other immunoassays as control material in cTnI level test of Cardiovascular disease( myocardial infarction ) and related syndrome evaluation. |
| Tag | His |
| Products description | Recombinant Human Cardiac troponin I (cTnI) protein was expressed in E.coli -based prokaryotic cell expression system and is expressed with 6 HIS tag at the C-terminus. |
| Reconized/Reactive Species | NA |
| Purity | Purity: ≥95% (SDS-PAGE) |
| Application | Standard substance, positive control, ELISA test,Lateral flow immunoassay (LFIA),colloidal gold immunochromatographic assay, Chemiluminescent immunoassay (CLIA),turbidimetric inhibition immuno assay (TINIA),immunonephelometry and POCT. |
| Formulation | Supplied as a 0.2 μM filtered solution of PBS,PH7.4. |
| Storage | Store at -20℃ to -80℃ under sterile conditions. Avoid repeated freeze-thaw cycles. |
| | |
| --- | --- |
| Cat No. of Pruducts | GMP-h-cTnI-Ab01, GMP-h-cTnI-Ab02 |
| Product Name | Anti-human cTnI mouse monoclonal antibody (mAb) |
| Target | Cardiac troponin I (cTnI) |
| Alias of Target/Biomarker | CMD1FF, CMD2A, CMH7, RCM1, TNNC1, cTnI |
| Expression platform | Hybridoma |
| Isotypes | Mouse IgG |
| Bioactivity validation | Human  cardiac troponin I (cTnI) antigen binding, ELISA validated as capture antibody and detection antibody. Pair recommendation with other  cardiac troponin I (cTnI) antibodies in cTnI level test of Cardiovascular disease ( myocardial infarction ) and related syndrome evaluation. |
| Tag | mFc |
| Products description | Anti-Human  cardiac troponin I (cTnI) mouse monoclonal antibody (mAb) is a mouse monoclonal antibody produced by hybridoma technology. The antibody is ELISA validated as capture antibody and detection antibody. Pair recommendation with other  cardiac troponin I (cTnI) antibodies. |
| Reconized/Reactive Species | mouse |
| Purity | Purity: ≥95% (SDS-PAGE) |
| Application | ELISA test,Lateral flow immunoassay (LFIA),colloidal gold immunochromatographic assay, Chemiluminescent immunoassay (CLIA),turbidimetric inhibition immuno assay (TINIA),immunonephelometry and POCT. |
| Formulation | Supplied as a 0.2 μM filtered solution of PBS,PH7.4. |
| Storage | Store at -20℃ to -80℃ under sterile conditions. Avoid repeated freeze-thaw cycles. |
GENEMEDI

6th Floor, Building No.2, Kangxin Road 3377, Shanghai, China
Telephone: +86-21-50478399 Fax: 86-21-50478399
TECHNICAL SUPPORT
Chinese Website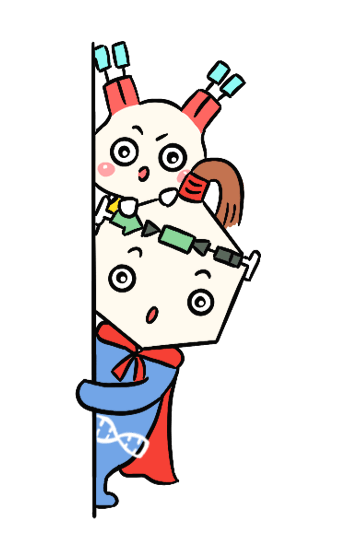 Apply for
Free
Sample