CAR-NK immunotherapy and cancer therapy

Lentivirus Protocol Download
Cell therapy is a kind of medicine aiming to cure disease or alleviate disease symptoms via direct infusion or transplantation of cells, which can be autologous or allogeneic. With several decades' development and optimization, immuno-oncology cells (such as T cells, nature killer cells, etc.), stem cells (embryonic stem cells, induced pluripotent stem cells, progenitor cells, etc.) or other genetic re-engineered cells have been widely applied for cell therapy. Numerous cell types have been translated into clinical trials and promising cell therapy outcomes have been achieved from Phase I, Phase II and Phase III trials for a great number of diseases.
Although CAR-T has been applied in clinic, quite a lot of side effects, such as off-target, cytokine release syndrome (CRS) etc., pose a great restriction in their further clinical application [47]. Based on natural killer (NK) cells, CAR-NK cell therapy is much safer than CAR-T therapy and becomes a good candidate for targeting and combating solid tumors [48,49]. Based on the four generation of CAR, CARs in CAR-NK are designed with the addition of personalized proteins, such as DNAX-activation protein (DAP) 12 and NKG2 member D (NKG2D), which show great anti-tumor activity in acute myeloid leukemia (ALL), osteosarcoma, and prostate tumors [50-52]. Therefore, CAR-NK cells not only have the ability of CAR to specifically recognize antigen-expressing tumors, but also can destroy tumors via NK cell receptors. To date, numerous CAR-NK cell therapies have been used for anti-tumor therapy in clinical trials (Table 3).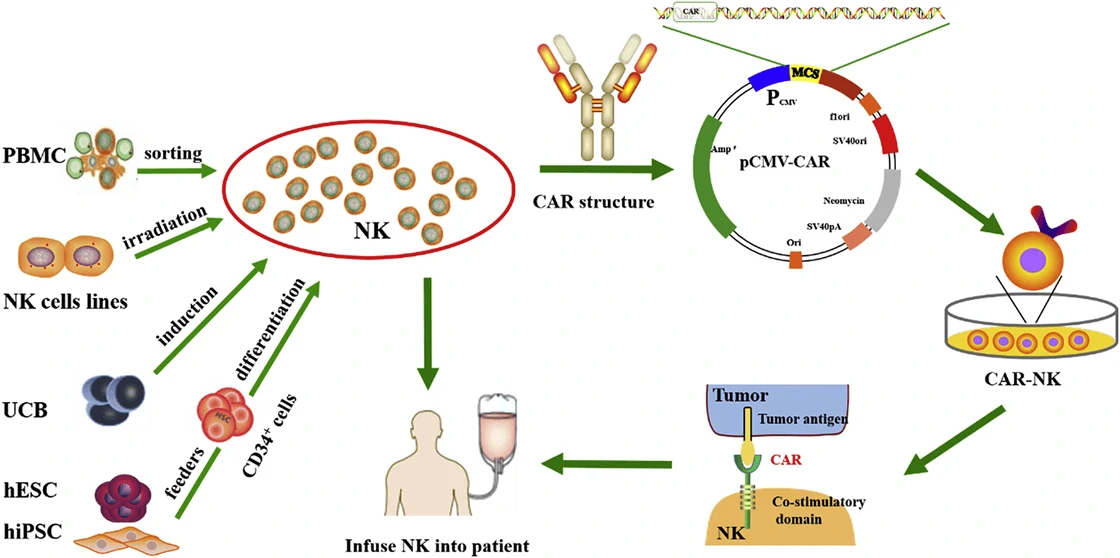 Figure 4 Schematic of CAR-NK cell therapy [53]. Gene engineered natural killer (NK) cells are infused into patients to destroy tumor cells. PBMC, peripheral blood mononuclear cell; UCB, umbilical cord blood; ESCs, human embryonic stem cells; iPSCs, human induced pluripotent stem cells.
Table 3. Examples of CAR-NK-cell therapies in tumors [53]

| | | | | |
| --- | --- | --- | --- | --- |
| Antigen | Disease | NK source | Phase of clinical trials | NCT/Reference |
| CD7 | Lymphoma,leukemia, | NK-92 | Phase I/II | NCT02742727 |
| CD19 | Lymphoma,leukemia, | NK-92 | Phase I/II | NCT02892695 |
| CD33 | Acute myeloid leukemia | NK-92 | Phase I/II (complete) | NCT02944162 |
| MUC1 | Solid tumors | NK-92 | Phase I/II | NCT02839954 |
| NR | Non-small cell lung carcinoma | NK-92 | Phase I | NCT03656705 |
| HER2 | Glioblastoma multiforme | NK-92 | Phase I | NCT03383978 |
| CD19 | B-acute lymphocytic leukaemia | PB-NK | Phase II | NCT01974479 |
| CD19 | B-acute lymphocytic leukaemia | PB-NK | Phase I (complete) | NCT00995137 |
| CD19 | B-lymphoma | UCB-NK | Phase I/II | NCT03056339 |
View Knowledge Base - Landscape of Advanced cell therapy>>
GENEMEDI

6th Floor, Building No.2, Kangxin Road 3377, Shanghai, China
Telephone: +86-21-50478399 Fax: 86-21-50478399
TECHNICAL SUPPORT
Chinese Website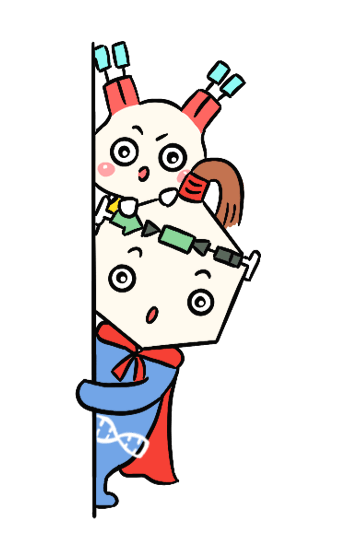 Apply for
Free
Sample