Liraglutide (5-31) TFA / Liraglutide (8-31) TFA (Victoza, GLP-1 receptor agonist)-Therapeutic peptides drug benchmark for in-vivo/in-vitro study
Cat No.: GMP-Bios-peptide-003 (GMP-Bios-peptide-003-1 / GMP-Bios-peptide-003-2)
Product Name: Liraglutide (5-31) TFA / Liraglutide (8-31) TFA
Structural formula: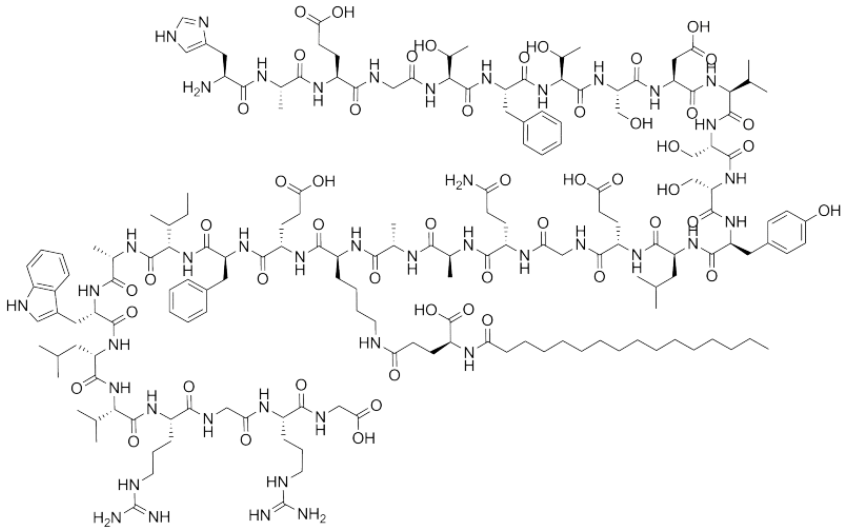 Liraglutide TFA, the trifluoroacetic acid salt form of Liraglutide. Liraglutide is a glucagon-like peptide-1 (GLP-1) receptor agonist also known as incretin mimetics. Liraglutide, sold under the brand name Victoza among others, is an anti-diabetic medication used to treat type 2 diabetes, obesity, and chronic weight management. It works by increasing insulin release from the pancreas and decreases excessive glucagon release. Liraglutide was approved for medical use in the European Union in 2009, and in the United States in 2010.
Order information

Delivery impact due to the Coronavirus Outbreak
With the COVID-19 outbreak in the world, many flights have been cancelled. In order for the customer to receive the goods properly, we use the FedEx Customized Freight (FCF) of Fedex which demands a higher fee. If the delivery fee is more expensive in your area, we will contact you by mail.
Catalog No.
Desciption
Price(In USD)
Qty (Quantity)
Sum(In USD)
GMP-Bios-peptide-003-1-5mg
Liraglutide (5-31) TFA

Size:5mg

780
GMP-Bios-peptide-003-1-25mg
Liraglutide (5-31) TFA

Size:25mg

1950
GMP-Bios-peptide-003-1-50mg
Liraglutide (5-31) TFA

Size:50mg

2925
GMP-Bios-peptide-003-1-100mg
Liraglutide (5-31) TFA

Size:100mg

3900
GMP-Bios-peptide-003-1-500mg
Liraglutide (5-31) TFA

Size:500mg

7800
GMP-Bios-peptide-003-2-5mg
Liraglutide (8-31) TFA

Size:5mg

780
GMP-Bios-peptide-003-2-25mg
Liraglutide (8-31) TFA

Size:25mg

1950
GMP-Bios-peptide-003-2-50mg
Liraglutide (8-31) TFA

Size:50mg

2925
GMP-Bios-peptide-003-2-100mg
Liraglutide (8-31) TFA

Size:100mg

3900
GMP-Bios-peptide-003-2-500mg
Liraglutide (8-31) TFA

Size:500mg

7800
GMP-Bios-peptide-003-1/2-xmg

Size≥500mg

Inquiry
Shipping Cost:
760.00
Total:
Description
| | |
| --- | --- |
| Product Name | Liraglutide (5-31) TFA / Liraglutide (8-31) TFA |
| Brand name | Victoza |
| CAS No. | 204656-20-2 |
| Formula | C157H247N37O44 • C2HF3O2 / C140H224N34O39 • C2HF3O2 |
| Biological Activity | Liraglutide is a glucagon-like peptide-1 (GLP-1) receptor agonist also known as incretin mimetics. |
| Purity | Purity: ≥98% (HPLC) |
| Application | Therapeutic peptides drug benchmark or raw material for peptide drugs or peptide conjugation drugs discovery and development. |
| Predicted Molecular Mass | 3356.86 / 3007.48 |
| Formulation | Powder |
| Storage | Store at -20℃ to -80℃ under sterile conditions. Avoid repeated freeze-thaw cycles. |
GENEMEDI

6th Floor, Buiding No.2, Kangxin Road 3377, Shanghai, China
Telephone: +86-21-50478399 Fax: 86-21-50478399
TECHNICAL SUPPORT
Chinese Website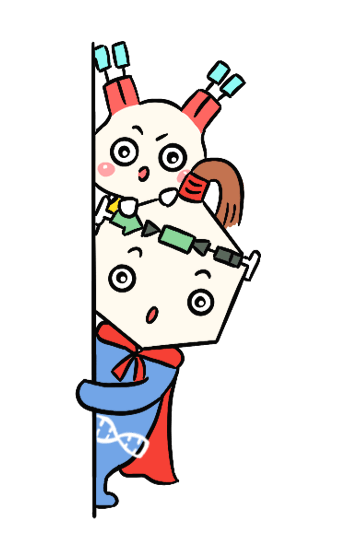 Apply for
Free
Sample