Diagnostic anti-African swine fever virus protein P72, African swine fever virus protein P54 antibodies pairs for animal health (animal infectious disease )testing in ELISA,Lateral flow immunoassay (LFIA) and other immunoassays
Catalog Number: GMP-AD-Pig-6
Definition of the disease: African swine fever virus (ASFV) is an emerging threat to swine production in North America and Europe. During the past decade, ASFV has spread into Eastern Europe and Russia and most recently into China and Belgium . Disease caused by ASFV is characterized by severe disseminated hemorrhage, and case-fatality rates approach 100% . The virus is a member of the Asfarviridae family and is the only known vectorborne DNA virus . Challenges to disease control include the lack of available vaccines and the potential for ASFV to become endemic in feral swine and ticks . Because no effective vaccine or treatment exists, preventing ASFV introduction is the primary goal of disease-free countries. Mitigation strategies during an African swine fever (ASF) outbreak are centered around restricting pig movement and conducting large-scale culling of infected herds. It is estimated that the introduction of ASFV into the United States would cost producers >$4 billion in losses .

Genemedi produces core animal health diagnostic ingredients-validated antibodies pairs Mouse anti-African swine fever virus protein P72 monoclonal antibodies, Mouse anti-African swine fever virus protein P54 monoclonal antibodies and antigens for rapid test kit of animal infectious disease with African swine fever virus protein P72, African swine fever virus protein P54 to evaluate the animal health of pig.

The paired antibodies are both monoclonal antibody(mab).

All the antibodies and antiges of animal disease test are suitable for in functional ELISA, and other immunoassays in dignostics.The antibody can act as a capture antibody and detection antibody. Antigens are validated as positive control materials.
Order information
GeneMedi provides 4 kinds of Mouse anti-African swine fever virus protein P72 monoclonal antibodies (GMP-AD-Pig-6-P72-Ab-1,2,3,4), 4 kinds of Mouse anti-African swine fever virus protein P54 monoclonal antibodies (GMP-AD-Pig-6-P54-Ab-1,2,3,4), 2 kinds of African swine fever virus protein P72 (GMP-AD-Pig-6-P72-Ag-1,2), and 2 kinds of African swine fever virus protein P54 (GMP-AD-Pig-6-P54-Ag-1,2)
Catalog No.


(1~4, 4 antibodies in pairs)

Description
Price(In USD)
Qty (Quantity)
Sum(In USD)
GMP-AD-Pig-6-P72-Ab-1
Mouse anti-African swine fever virus protein P72 monoclonal antibodies;

Size:1mg

1176
GMP-AD-Pig-6-P72-Ab-1
Mouse anti-African swine fever virus protein P72 monoclonal antibodies;

Size:10mg

18963
GMP-AD-Pig-6-P72-Ab-1
Mouse anti-African swine fever virus protein P72 monoclonal antibodies;

Size:100mg

48860
GMP-AD-Pig-6-P72-Ab-2
Mouse anti-African swine fever virus protein P72 monoclonal antibodies;

Size:1mg

1176
GMP-AD-Pig-6-P72-Ab-2
Mouse anti-African swine fever virus protein P72 monoclonal antibodies;

Size:10mg

18963
GMP-AD-Pig-6-P72-Ab-2
Mouse anti-African swine fever virus protein P72 monoclonal antibodies;

Size:100mg

48860
GMP-AD-Pig-6-P72-Ab-3
Mouse anti-African swine fever virus protein P72 monoclonal antibodies;

Size:1mg

1176
GMP-AD-Pig-6-P72-Ab-3
Mouse anti-African swine fever virus protein P72 monoclonal antibodies;

Size:10mg

18963
GMP-AD-Pig-6-P72-Ab-3
Mouse anti-African swine fever virus protein P72 monoclonal antibodies;

Size:100mg

48860
GMP-AD-Pig-6-P72-Ab-4
Mouse anti-African swine fever virus protein P72 monoclonal antibodies;

Size:1mg

1176
GMP-AD-Pig-6-P72-Ab-4
Mouse anti-African swine fever virus protein P72 monoclonal antibodies;

Size:10mg

18963
GMP-AD-Pig-6-P72-Ab-4
Mouse anti-African swine fever virus protein P72 monoclonal antibodies;

Size:100mg

48860
GMP-AD-Pig-6-P54-Ab-1
Mouse anti-African swine fever virus protein P54 monoclonal antibodies;

Size:1mg

1176
GMP-AD-Pig-6-P54-Ab-1
Mouse anti-African swine fever virus protein P54 monoclonal antibodies;

Size:10mg

18963
GMP-AD-Pig-6-P54-Ab-1
Mouse anti-African swine fever virus protein P54 monoclonal antibodies;

Size:100mg

48860
GMP-AD-Pig-6-P54-Ab-2
Mouse anti-African swine fever virus protein P54 monoclonal antibodies;

Size:1mg

1176
GMP-AD-Pig-6-P54-Ab-2
Mouse anti-African swine fever virus protein P54 monoclonal antibodies;

Size:10mg

18963
GMP-AD-Pig-6-P54-Ab-2
Mouse anti-African swine fever virus protein P54 monoclonal antibodies;

Size:100mg

48860
GMP-AD-Pig-6-P54-Ab-3
Mouse anti-African swine fever virus protein P54 monoclonal antibodies;

Size:1mg

1176
GMP-AD-Pig-6-P54-Ab-3
Mouse anti-African swine fever virus protein P54 monoclonal antibodies;

Size:10mg

18963
GMP-AD-Pig-6-P54-Ab-3
Mouse anti-African swine fever virus protein P54 monoclonal antibodies;

Size:100mg

48860
GMP-AD-Pig-6-P54-Ab-4
Mouse anti-African swine fever virus protein P54 monoclonal antibodies;

Size:1mg

1176
GMP-AD-Pig-6-P54-Ab-4
Mouse anti-African swine fever virus protein P54 monoclonal antibodies;

Size:10mg

18963
GMP-AD-Pig-6-P54-Ab-4
Mouse anti-African swine fever virus protein P54 monoclonal antibodies;

Size:100mg

48860
GMP-AD-Pig-6-P72-Ag-1
African swine fever virus protein P72;

Size:1mg

1176
GMP-AD-Pig-6-P72-Ag-1
African swine fever virus protein P72;

Size:10mg

18963
GMP-AD-Pig-6-P72-Ag-1
African swine fever virus protein P72;

Size:100mg

48860
GMP-AD-Pig-6-P72-Ag-2
African swine fever virus protein P72;

Size:1mg

1176
GMP-AD-Pig-6-P72-Ag-2
African swine fever virus protein P72;

Size:10mg

18963
GMP-AD-Pig-6-P72-Ag-2
African swine fever virus protein P72;

Size:100mg

48860
GMP-AD-Pig-6-P54-Ag-1
African swine fever virus protein P54;

Size:1mg

1176
GMP-AD-Pig-6-P54-Ag-1
African swine fever virus protein P54;

Size:10mg

18963
GMP-AD-Pig-6-P54-Ag-1
African swine fever virus protein P54;

Size:100mg

48860
GMP-AD-Pig-6-P54-Ag-2
African swine fever virus protein P54;

Size:1mg

1176
GMP-AD-Pig-6-P54-Ag-2
African swine fever virus protein P54;

Size:10mg

18963
GMP-AD-Pig-6-P54-Ag-2
African swine fever virus protein P54;

Size:100mg

48860
Shipping Cost:
760.00
Total:
Description
GMP-AD-Pig-6-P72-Ab, GMP-AD-Pig-6-P54-Ab
| | |
| --- | --- |
| Cat No. | GMP-AD-Pig-6-P72-Ab |
| Antigens | African swine fever virus protein P72 |
| Antibody | Mouse anti-African swine fever virus protein P72 monoclonal antibodies |
| Resource (expression host) | hybridoma |
| Species/Isotypes | Mouse IgG |
| Bioactivity validation | Antibody Binding, Immunogen in Sandwich Elisa, lateral-flow tests, and other immunoassays in African swine fever virus protein P72 level test and Pig-diagnositcs. |
| Antigen description | Definition of the disease: African swine fever virus (ASFV) is an emerging threat to swine production in North America and Europe. During the past decade, ASFV has spread into Eastern Europe and Russia and most recently into China and Belgium . Disease caused by ASFV is characterized by severe disseminated hemorrhage, and case-fatality rates approach 100% . The virus is a member of the Asfarviridae family and is the only known vectorborne DNA virus . Challenges to disease control include the lack of available vaccines and the potential for ASFV to become endemic in feral swine and ticks . Because no effective vaccine or treatment exists, preventing ASFV introduction is the primary goal of disease-free countries. Mitigation strategies during an African swine fever (ASF) outbreak are centered around restricting pig movement and conducting large-scale culling of infected herds. It is estimated that the introduction of ASFV into the United States would cost producers >$4 billion in losses . |
| Purity | Purity: ≥95% (SDS-PAGE) |
| Application | Paired antibody immunoassay validation in sandwich Elisa, Lateral flow immunoassay (LFIA), and other immunoassays; |
| Formulation | Lyophilized from sterile PBS, PH 7.4 |
| Storage | Store at -20℃ to -80℃ under sterile conditions. Avoid repeated freeze-thaw cycles. |
| | |
| --- | --- |
| Cat No. | GMP-AD-Pig-6-P54-Ab |
| Antigens | African swine fever virus protein P54 |
| Antibody | Mouse anti-African swine fever virus protein P54 monoclonal antibodies |
| Resource (expression host) | hybridoma |
| Species/Isotypes | Mouse IgG |
| Bioactivity validation | Antibody Binding, Immunogen in Sandwich Elisa, lateral-flow tests, and other immunoassays in African swine fever virus protein P54 level test and Pig-diagnositcs. |
| Antigen description | Definition of the disease: African swine fever virus (ASFV) is an emerging threat to swine production in North America and Europe. During the past decade, ASFV has spread into Eastern Europe and Russia and most recently into China and Belgium . Disease caused by ASFV is characterized by severe disseminated hemorrhage, and case-fatality rates approach 100% . The virus is a member of the Asfarviridae family and is the only known vectorborne DNA virus . Challenges to disease control include the lack of available vaccines and the potential for ASFV to become endemic in feral swine and ticks . Because no effective vaccine or treatment exists, preventing ASFV introduction is the primary goal of disease-free countries. Mitigation strategies during an African swine fever (ASF) outbreak are centered around restricting pig movement and conducting large-scale culling of infected herds. It is estimated that the introduction of ASFV into the United States would cost producers >$4 billion in losses . |
| Purity | Purity: ≥95% (SDS-PAGE) |
| Application | Paired antibody immunoassay validation in sandwich Elisa, Lateral flow immunoassay (LFIA), and other immunoassays; |
| Formulation | Lyophilized from sterile PBS, PH 7.4 |
| Storage | Store at -20℃ to -80℃ under sterile conditions. Avoid repeated freeze-thaw cycles. |
GMP-AD-Pig-6-P72-Ag, GMP-AD-Pig-6-P54-Ag
| | |
| --- | --- |
| Cat No. | GMP-AD-Pig-6-P72-Ag |
| Antigens | African swine fever virus protein P72 |
| Resource (expression host) | yeast |
| Species/Isotypes | African swine fever virus |
| Bioactivity validation | Antibody Binding, Immunogen in Sandwich Elisa, lateral-flow tests, and other immunoassays in African swine fever virus protein P72 level test and Pig-diagnositcs. |
| Tag | His |
| Antigen description | Definition of the disease: African swine fever virus (ASFV) is an emerging threat to swine production in North America and Europe. During the past decade, ASFV has spread into Eastern Europe and Russia and most recently into China and Belgium . Disease caused by ASFV is characterized by severe disseminated hemorrhage, and case-fatality rates approach 100% . The virus is a member of the Asfarviridae family and is the only known vectorborne DNA virus . Challenges to disease control include the lack of available vaccines and the potential for ASFV to become endemic in feral swine and ticks . Because no effective vaccine or treatment exists, preventing ASFV introduction is the primary goal of disease-free countries. Mitigation strategies during an African swine fever (ASF) outbreak are centered around restricting pig movement and conducting large-scale culling of infected herds. It is estimated that the introduction of ASFV into the United States would cost producers >$4 billion in losses . |
| Purity | Purity: ≥95% (SDS-PAGE) |
| Application | Immunogen in Elisa,lateral-flow tests, and other immunoassays; Standard substance |
| Formulation | Lyophilized from sterile PBS, PH 7.4 |
| Storage | Store at -20℃ to -80℃ under sterile conditions. Avoid repeated freeze-thaw cycles. |
| | |
| --- | --- |
| Cat No. | GMP-AD-Pig-6-P54-Ag |
| Antigens | African swine fever virus protein P54 |
| Resource (expression host) | E.coli |
| Species/Isotypes | African swine fever virus |
| Bioactivity validation | Antibody Binding, Immunogen in Sandwich Elisa, lateral-flow tests, and other immunoassays in African swine fever virus protein P54 level test and Pig-diagnositcs. |
| Tag | His |
| Antigen description | Definition of the disease: African swine fever virus (ASFV) is an emerging threat to swine production in North America and Europe. During the past decade, ASFV has spread into Eastern Europe and Russia and most recently into China and Belgium . Disease caused by ASFV is characterized by severe disseminated hemorrhage, and case-fatality rates approach 100% . The virus is a member of the Asfarviridae family and is the only known vectorborne DNA virus . Challenges to disease control include the lack of available vaccines and the potential for ASFV to become endemic in feral swine and ticks . Because no effective vaccine or treatment exists, preventing ASFV introduction is the primary goal of disease-free countries. Mitigation strategies during an African swine fever (ASF) outbreak are centered around restricting pig movement and conducting large-scale culling of infected herds. It is estimated that the introduction of ASFV into the United States would cost producers >$4 billion in losses . |
| Purity | Purity: ≥95% (SDS-PAGE) |
| Application | Immunogen in Elisa,lateral-flow tests, and other immunoassays; Standard substance |
| Formulation | Lyophilized from sterile PBS, PH 7.4 |
| Storage | Store at -20℃ to -80℃ under sterile conditions. Avoid repeated freeze-thaw cycles. |
GENEMEDI

Telephone: +86-21-50478399 Fax: 86-21-50478399
TECHNICAL SUPPORT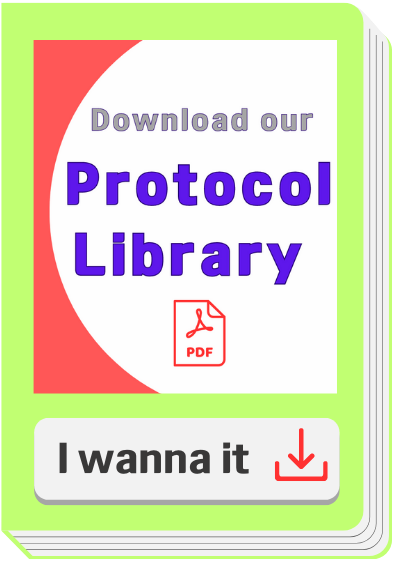 <