Diagnostic anti-Cryptosporidium parvum P23 antibodies pairs and antigen for animal health (animal Cat/Feline, Dog/Canine, Bovines/Cattle, Ovines/Sheep, Caprine/Goat, Fish, Swine/Porcine/Pig, Avian/Bird/Poultry, Deer infectious disease Cryptosporidiosis) testing in ELISA, colloidal gold-based Lateral flow immunoassay (LFIA), CLIA, TINIA and POCT
Catalog Number: GMP-VT-P259-Tg001
Application: Cat/FelineDog/CanineBovines/CattleOvines/SheepCaprine/GoatDeerFishSwine/Porcine/PigAvian/Bird/Poultry
Genemedi produces core animal health diagnostic ingredients-validated anti-Cryptosporidium parvum P23 antibodies pairs and antigens for rapid test kit of animal Cat/Feline, Dog/Canine, Bovines/Cattle, Ovines/Sheep, Caprine/Goat, Fish, Swine/Porcine/Pig, Avian/Bird/Poultry, Deer infectious disease with Cryptosporidiosis to evaluate the  animal health of Multiple species (Avian/Bird/Poultry, Fish, Pet, Ruminants, Swine/Porcine/Pig).

The paired antibodies are both monoclonal antibodies (mab).

All the antibodies and antigens of  animal disease test are suitable for in ELISA, colloidal gold-based Lateral flow immunoassay (LFIA), CLIA, TINIA and POCT. The antibody can act as a capture antibody and detection antibody. Antigens are validated as positive control materials.

Cryptosporidiosis, sometimes informally called crypto. It is a parasitic disease caused by Cryptosporidium, a genus of protozoan parasites in the phylum Apicomplexa. It affects the distal small intestine and can affect the respiratory tract in both immunocompetent (i.e., individuals with a normal functioning immune system) and immunocompromised (e.g., persons with HIV/AIDS or autoimmune disorders) individuals, resulting in watery diarrhea with or without an unexplained cough.

Cryptosporidium parvum is a eukaryotic pathogen belonging to the phylum Apicomplexa, family Cryptosporidiidae. Cryptosporidium parvum is an important gastrointestinal parasite of humans and other animals that can be transmitted via contamination of food and water. Typically, the parasite infects the microvillus border of the gastrointestinal epithelium causing persistent diarrhea (Cryptosporidiosis). However, among immunosuppressed individuals, the infection may spread to other parts of the body (e.g. respiratory tract, pancreatic duct, stomach). Cryptosporidium parvum can infect a wide range of vertebrate hosts, including birds, reptiles, humans, livestock, wildlife, and companion animals such as dogs and cats. Cryptosporidium parvum has a complex life cycle involving both asexual and sexual reproduction stages. Its genome contains about 4,800 protein-coding genes. The pathogen possesses various proteins such as surface antigens (gp15, gp40, gp15/40, gp900), microneme proteins (AMA1 and MIC1), and rhoptry proteins (ROP2) as well as enzymes like lactate dehydrogenase (LDH) and glutamate dehydrogenase (GDH).

Several diagnostic methods are available for detecting Cryptosporidium parvum infection. These include microscopy, immunoassays, and nucleic acid-based techniques such as PCR (polymerase chain reaction), RT-PCR (reverse transcription PCR), and LAMP (loop-mediated isothermal amplification). These methods target different genes such as the small subunit ribosomal RNA (SSU rRNA), the Cryptosporidium oocyst wall protein (COWP), and the heat-shock protein 70 (HSP70) gene. Additionally, some immunoassays target specific proteins, such as the Cryptosporidium antigen detection test that detects the Cryptosporidium-specific antigen. Cryptosporidium copro-antigen (CCA) was detected in human and calf stool using enzyme-linked immunosorbent assay (ELBA) and counter immunoelectrophoresis (CIE). In addition, CP23 antigen, a major target of humoral immunity and one of the immunodominant antigens involved in the immune response to Cryptosporidium parvum infection. It is present in both the sporozoite and merozoite stages and is considered a marker of infection because it is recognized by serum antibodies of humans and many animal species.


Order information
Catalog No.
Size
Price(In USD)
Qty (Quantity)
Sum(In USD)
GMP-VT-P259-Tg001-Ag01
Size:1mg
3090
GMP-VT-P259-Tg001-Ag01
Size:10mg
21935
GMP-VT-P259-Tg001-Ag01
Size:100mg
148000
GMP-VT-P259-Tg001-Ab01
Size:1mg
3090
GMP-VT-P259-Tg001-Ab01
Size:10mg
21935
GMP-VT-P259-Tg001-Ab01
Size:100mg
148000
GMP-VT-P259-Tg001-Ab02
Size:1mg
3090
GMP-VT-P259-Tg001-Ab02
Size:10mg
21935
GMP-VT-P259-Tg001-Ab02
Size:100mg
148000
Shipping Cost:
760.00
Total:
Description
| | |
| --- | --- |
| Cat No. | GMP-VT-P259-Tg001-Ag01 |
| Product Name | Recombinant Cryptosporidium parvum P23 Protein |
| Pathogen | Cryptosporidium parvum |
| Target | P23 |
| Expression platform | E.coli |
| Isotypes | Recombinant Antigen |
| Bioactivity validation | Anti-Cryptosporidium parvum P23 antibodies binding, Immunogen in Sandwich Elisa, lateral-flow tests, and other immunoassays as control material in Cryptosporidium parvum level test of animal Cat/Feline, Dog/Canine, Bovines/Cattle, Ovines/Sheep, Caprine/Goat, Fish, Swine/Porcine/Pig, Avian/Bird/Poultry, Deer infectious disease with Cryptosporidiosis. |
| Tag | His |
| Product description | Recombinant Cryptosporidium parvum P23 protein was expressed in E.coli - based prokaryotic cell expression system and is expressed with 6 HIS tag at the C-terminus. |
| Purity | Purity: ≥95% (SDS-PAGE) |
| Application | Paired antibody immunoassay validation in sandwich Elisa, ELISA, colloidal gold-based Lateral flow immunoassay (LFIA), CLIA, TINIA, POCT and other immunoassays. |
| Formulation | Lyophilized from sterile PBS, PH 7.4 |
| Storage | Store at -20℃ to -80℃ under sterile conditions. Avoid repeated freeze-thaw cycles. |
| | |
| --- | --- |
| Cat No. | GMP-VT-P259-Tg001-Ab01, GMP-VT-P259-Tg001-Ab02 |
| Product Name | Anti-Cryptosporidium parvum P23 mouse monoclonal antibody (mAb) |
| Pathogen | Cryptosporidium parvum |
| Target | P23 |
| Expression platform | Hybridoma |
| Isotypes | Mouse IgG |
| Bioactivity validation | Recombinant Cryptosporidium parvum P23 antigen binding, ELISA validated as capture antibody and detection antibody. Pair recommendation with other anti-Cryptosporidium parvum antibodies in Cryptosporidium parvum level test of animal Cat/Feline, Dog/Canine, Bovines/Cattle, Ovines/Sheep, Caprine/Goat, Fish, Swine/Porcine/Pig, Avian/Bird/Poultry, Deer infectious disease with Cryptosporidiosis. |
| Product description | Anti-Cryptosporidium parvum P23 mouse monoclonal antibody (mAb) is a mouse monoclonal antibody produced by hybridoma technology. The antibody is ELISA validated as capture antibody and detection antibody. Pair recommendation with other anti-Cryptosporidium parvum antibodies. |
| Purity | Purity: ≥95% (SDS-PAGE) |
| Application | Paired antibody immunoassay validation in sandwich Elisa, Lateral flow immunoassay (LFIA), and other immunoassays; |
| Formulation | Lyophilized from sterile PBS, PH 7.4 |
| Storage | Store at -20℃ to -80℃ under sterile conditions. Avoid repeated freeze-thaw cycles. |
GENEMEDI

6th Floor, Building No.2, Kangxin Road 3377, Shanghai, China
Telephone: +86-21-50478399 Fax: 86-21-50478399
TECHNICAL SUPPORT
Chinese Website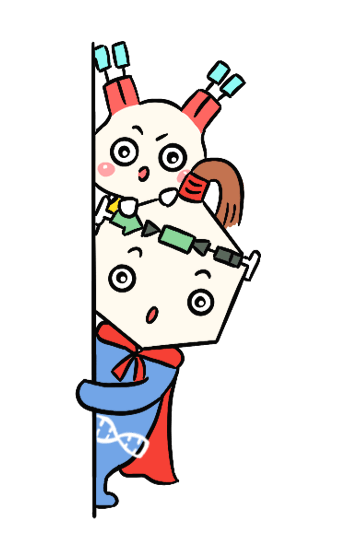 Apply for
Free
Sample