Diagnostic anti-Babesia caballi P50 antibodies pairs and antigen for animal health (animal Dog/Canine, Bovines/Cattle, Equine/Horse infectious disease babesiosis) testing in ELISA, colloidal gold-based Lateral flow immunoassay (LFIA), CLIA, TINIA and POCT
Catalog Number: GMP-VT-P143-Tg002
Application: Dog/CanineBovines/CattleEquine/Horse
Genemedi produces core animal health diagnostic ingredients-validated anti-Babesia caballi P50 antibodies pairs and antigens for rapid test kit of animal Dog/Canine, Bovines/Cattle, Equine/Horse infectious disease with babesiosis to evaluate the  animal health of Multiple species (Pet, Ruminants, Equine/Horse).

The paired antibodies are both monoclonal antibodies (mab).

All the antibodies and antigens of  animal disease test are suitable for in ELISA, colloidal gold-based Lateral flow immunoassay (LFIA), CLIA, TINIA and POCT. The antibody can act as a capture antibody and detection antibody. Antigens are validated as positive control materials.

Babesia is a protozoan parasite found to infect vertebrate animals, mostly livestock mammals and birds, but also occasionally humans. Common names of the disease that Babesia microti causes are Texas cattle fever, redwater fever, tick fever, and Nantucket fever.Canine babesiosis is a hemoprotozoan infection typically caused by Babesia canis or Babesia gibsoni. Babesia gibsoni is a tickborne protozoal blood parasite that causes hemolytic anemia, thrombocytopenia, lethargy, and splenomegaly. quine babesiosis in India has always been a severe and life-threatening disease attributed to infection with Theileria equi and Babesia caballi. These organisms are not host-specific, as both T. equi and B. caballi are reported in dogs. Likewise, Babesia canis canis and Babesia canis rossi, the common causative agents in canines, have also been identified in horses. However, no molecular evidence of Babesia gibsoni has been reported in horses in India. A 5-year-old Thoroughbred gelding residing in Bengaluru showed signs of recurrent intermittent fever, inappetence, poor performance, anaemia and depression. A regular complete blood count and biochemical profile were done, however, the results were unresponsive to treatment interventions. The blood sample was submitted for screening equine haemoprotozoans using polymerase chain reaction. The current blood sample was screened for haemoprotozoans. The sample was positive for B. gibsoni and was confirmed by sequencing. Basic Local Alignment Search Tool (BLAST) search against GenBank revealed the highest similarity (95.17%, Accession No. MN385430.1) with B. gibsoni 18s rRNA partial sequence.


Order information
Catalog No.
Size
Price(In USD)
Qty (Quantity)
Sum(In USD)
GMP-VT-P143-Tg002-Ag01
Size:1mg
3090
GMP-VT-P143-Tg002-Ag01
Size:10mg
21935
GMP-VT-P143-Tg002-Ag01
Size:100mg
148000
GMP-VT-P143-Tg002-Ab01
Size:1mg
3090
GMP-VT-P143-Tg002-Ab01
Size:10mg
21935
GMP-VT-P143-Tg002-Ab01
Size:100mg
148000
GMP-VT-P143-Tg002-Ab02
Size:1mg
3090
GMP-VT-P143-Tg002-Ab02
Size:10mg
21935
GMP-VT-P143-Tg002-Ab02
Size:100mg
148000
Shipping Cost:
760.00
Total:
Description
| | |
| --- | --- |
| Cat No. | GMP-VT-P143-Tg002-Ag01 |
| Product Name | Recombinant Babesia caballi P50 Protein |
| Pathogen | Babesia caballi |
| Target | P50 |
| Expression platform | E.coli |
| Isotypes | Recombinant Antigen |
| Bioactivity validation | Anti-Babesia caballi P50 antibodies binding, Immunogen in Sandwich Elisa, lateral-flow tests, and other immunoassays as control material in Babesia caballi level test of animal Dog/Canine, Bovines/Cattle, Equine/Horse infectious disease with babesiosis. |
| Tag | His |
| Product description | Recombinant Babesia caballi P50 protein was expressed in E.coli - based prokaryotic cell expression system and is expressed with 6 HIS tag at the C-terminus. |
| Purity | Purity: ≥95% (SDS-PAGE) |
| Application | Paired antibody immunoassay validation in sandwich Elisa, ELISA, colloidal gold-based Lateral flow immunoassay (LFIA), CLIA, TINIA, POCT and other immunoassays. |
| Formulation | Lyophilized from sterile PBS, PH 7.4 |
| Storage | Store at -20℃ to -80℃ under sterile conditions. Avoid repeated freeze-thaw cycles. |
| | |
| --- | --- |
| Cat No. | GMP-VT-P143-Tg002-Ab01, GMP-VT-P143-Tg002-Ab02 |
| Product Name | Anti-Babesia caballi P50 mouse monoclonal antibody (mAb) |
| Pathogen | Babesia caballi |
| Target | P50 |
| Expression platform | Hybridoma |
| Isotypes | Mouse IgG |
| Bioactivity validation | Recombinant Babesia caballi P50 antigen binding, ELISA validated as capture antibody and detection antibody. Pair recommendation with other anti-Babesia caballi antibodies in Babesia caballi level test of animal Dog/Canine, Bovines/Cattle, Equine/Horse infectious disease with babesiosis. |
| Product description | Anti-Babesia caballi P50 mouse monoclonal antibody (mAb) is a mouse monoclonal antibody produced by hybridoma technology. The antibody is ELISA validated as capture antibody and detection antibody. Pair recommendation with other anti-Babesia caballi antibodies. |
| Purity | Purity: ≥95% (SDS-PAGE) |
| Application | Paired antibody immunoassay validation in sandwich Elisa, Lateral flow immunoassay (LFIA), and other immunoassays; |
| Formulation | Lyophilized from sterile PBS, PH 7.4 |
| Storage | Store at -20℃ to -80℃ under sterile conditions. Avoid repeated freeze-thaw cycles. |
GENEMEDI

6th Floor, Building No.2, Kangxin Road 3377, Shanghai, China
Telephone: +86-21-50478399 Fax: 86-21-50478399
TECHNICAL SUPPORT
Chinese Website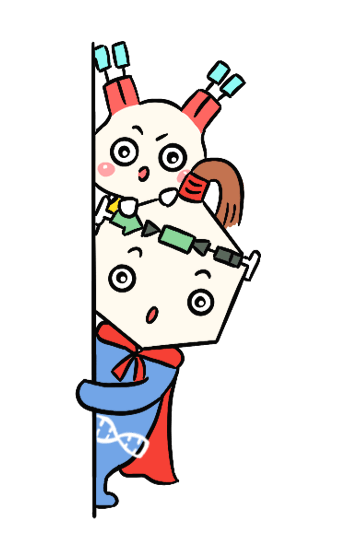 Apply for
Free
Sample