Diagnostic anti-Borrelia burgdorferi sensu lato P41 (flagellin) antibodies pairs and antigen for animal health (animal Cat/Feline, Dog/Canine, Bovines/Cattle, Equine/Horse, Ovines/Sheep, Caprine/Goat, Swine/Porcine/Pig infectious disease Borreliosis / Lyme disease) testing in ELISA, colloidal gold-based Lateral flow immunoassay (LFIA), CLIA, TINIA and POCT
Catalog Number: GMP-VT-P267-Tg001
Application: Cat/FelineDog/CanineBovines/CattleEquine/HorseOvines/SheepCaprine/GoatSwine/Porcine/Pig
Genemedi produces core animal health diagnostic ingredients-validated anti-Borrelia burgdorferi sensu lato P41 (flagellin) antibodies pairs and antigens for rapid test kit of animal Cat/Feline, Dog/Canine, Bovines/Cattle, Equine/Horse, Ovines/Sheep, Caprine/Goat, Swine/Porcine/Pig infectious disease with Borreliosis / Lyme disease to evaluate the  animal health of Multiple species (Pet, Ruminants, Equine/Horse, Swine/Porcine/Pig).

The paired antibodies are both monoclonal antibodies (mab).

All the antibodies and antigens of  animal disease test are suitable for in ELISA, colloidal gold-based Lateral flow immunoassay (LFIA), CLIA, TINIA and POCT. The antibody can act as a capture antibody and detection antibody. Antigens are validated as positive control materials.

Borreliosis, also known as Lyme disease, is caused by the bacterium Borrelia burgdorferi. Lyme borreliosis (LB) is a tick-transmitted bacterial infection caused by some members of the spirochete group Borrelia burgdorferi sensu lato. It is the most prevalent tick-transmitted infection in temperate areas of Europe, North America and Asia, and its geographic distribution is ever-increasing.

Borrelia burgdorferi sensu lato is a group of spirochete bacteria, which are prokaryotic cells with long, thin, spiral-shaped bodies. The genome of Borrelia burgdorferi sensu lato contains many genes and proteins, including outer surface proteins, flagellar proteins, and enzymes involved in metabolic pathways. Borrelia burgdorferi sensu lato primarily infects mammals, including humans, dogs, and horses, as well as some bird species. Diagnostic methods for Borrelia burgdorferi sensu lato include serological tests such as ELISA and Western blot, as well as nucleic acid-based tests such as PCR and real-time PCR. These methods detect specific genes or proteins of Borrelia burgdorferi sensu lato, such as the flagellin gene or the outer surface protein C (OspC). Detection of bacterial DNA or RNA in blood or tissue samples can confirm the presence of infectionThe major constituent of B. burgdorferi flagella is flagellin (41 kDa, p41). Whereas the lipoprotein OspC (22 kDa, p22) within the outer membrane of the spirochete induces an early antibody formation in the ECM phase of Lyme disease. The predominant immune responses to p41 and OspC are IgG mediated, even in early disease and it could be used as a marker for the diagnosis of Borrelia burgdorferi using Elisa.


Order information
Catalog No.
Size
Price(In USD)
Qty (Quantity)
Sum(In USD)
GMP-VT-P267-Tg001-Ag01
Size:1mg
3090
GMP-VT-P267-Tg001-Ag01
Size:10mg
21935
GMP-VT-P267-Tg001-Ag01
Size:100mg
148000
GMP-VT-P267-Tg001-Ab01
Size:1mg
3090
GMP-VT-P267-Tg001-Ab01
Size:10mg
21935
GMP-VT-P267-Tg001-Ab01
Size:100mg
148000
GMP-VT-P267-Tg001-Ab02
Size:1mg
3090
GMP-VT-P267-Tg001-Ab02
Size:10mg
21935
GMP-VT-P267-Tg001-Ab02
Size:100mg
148000
Shipping Cost:
760.00
Total:
Description
| | |
| --- | --- |
| Cat No. | GMP-VT-P267-Tg001-Ag01 |
| Product Name | Recombinant Borrelia burgdorferi sensu lato P41 (flagellin) Protein |
| Pathogen | Borrelia burgdorferi sensu lato |
| Target | P41 (flagellin) |
| Expression platform | E.coli |
| Isotypes | Recombinant Antigen |
| Bioactivity validation | Anti-Borrelia burgdorferi sensu lato P41 (flagellin) antibodies binding, Immunogen in Sandwich Elisa, lateral-flow tests, and other immunoassays as control material in Borrelia burgdorferi sensu lato level test of animal Cat/Feline, Dog/Canine, Bovines/Cattle, Equine/Horse, Ovines/Sheep, Caprine/Goat, Swine/Porcine/Pig infectious disease with Borreliosis / Lyme disease. |
| Tag | His |
| Product description | Recombinant Borrelia burgdorferi sensu lato P41 (flagellin) protein was expressed in E.coli - based prokaryotic cell expression system and is expressed with 6 HIS tag at the C-terminus. |
| Purity | Purity: ≥95% (SDS-PAGE) |
| Application | Paired antibody immunoassay validation in sandwich Elisa, ELISA, colloidal gold-based Lateral flow immunoassay (LFIA), CLIA, TINIA, POCT and other immunoassays. |
| Formulation | Lyophilized from sterile PBS, PH 7.4 |
| Storage | Store at -20℃ to -80℃ under sterile conditions. Avoid repeated freeze-thaw cycles. |
| | |
| --- | --- |
| Cat No. | GMP-VT-P267-Tg001-Ab01, GMP-VT-P267-Tg001-Ab02 |
| Product Name | Anti-Borrelia burgdorferi sensu lato P41 (flagellin) mouse monoclonal antibody (mAb) |
| Pathogen | Borrelia burgdorferi sensu lato |
| Target | P41 (flagellin) |
| Expression platform | Hybridoma |
| Isotypes | Mouse IgG |
| Bioactivity validation | Recombinant Borrelia burgdorferi sensu lato P41 (flagellin) antigen binding, ELISA validated as capture antibody and detection antibody. Pair recommendation with other anti-Borrelia burgdorferi sensu lato antibodies in Borrelia burgdorferi sensu lato level test of animal Cat/Feline, Dog/Canine, Bovines/Cattle, Equine/Horse, Ovines/Sheep, Caprine/Goat, Swine/Porcine/Pig infectious disease with Borreliosis / Lyme disease. |
| Product description | Anti-Borrelia burgdorferi sensu lato P41 (flagellin) mouse monoclonal antibody (mAb) is a mouse monoclonal antibody produced by hybridoma technology. The antibody is ELISA validated as capture antibody and detection antibody. Pair recommendation with other anti-Borrelia burgdorferi sensu lato antibodies. |
| Purity | Purity: ≥95% (SDS-PAGE) |
| Application | Paired antibody immunoassay validation in sandwich Elisa, Lateral flow immunoassay (LFIA), and other immunoassays; |
| Formulation | Lyophilized from sterile PBS, PH 7.4 |
| Storage | Store at -20℃ to -80℃ under sterile conditions. Avoid repeated freeze-thaw cycles. |
GENEMEDI

6th Floor, Building No.2, Kangxin Road 3377, Shanghai, China
Telephone: +86-21-50478399 Fax: 86-21-50478399
TECHNICAL SUPPORT
Chinese Website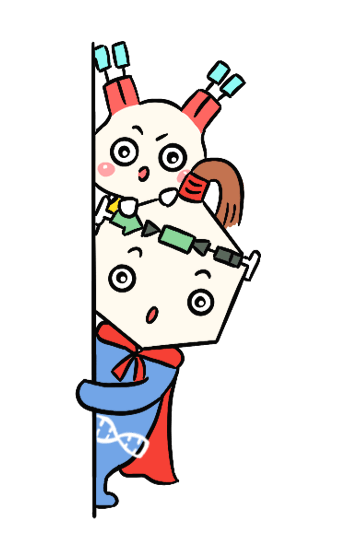 Apply for
Free
Sample