Diagnostic anti-Avian Marek's Virus antibodies pairs and antigens for animal health (animal infectious disease ) testing in ELISA test,competitive ELISA test, blocking ELISA test, Lateral flow immunoassay (LFIA), colloidal gold immunochromatographic assay, Chemiluminescent immunoassay (CLIA), turbidimetric inhibition immuno assay (TINIA), and immunonephelometry
Catalog Number: GMP-AD-Avian-10
Definition of the disease: Marek's disease is a highly contagious viral neoplastic disease in chickens. It is named after József Marek, a Hungarian veterinarian. Marek's disease is caused by an alphaherpesvirus known as 'Marek's disease virus' (MDV) or Gallid alphaherpesvirus 2 (GaHV-2). The disease is characterized by the presence of T cell lymphoma as well as infiltration of nerves and organs by lymphocytes. Viruses related to MDV appear to be benign and can be used as vaccine strains to prevent Marek's disease. For example, the related Herpesvirus of Turkeys (HVT), causes no apparent disease in turkeys and continues to be used as a vaccine strain for prevention of Marek's disease (see below). Birds infected with GaHV-2 can be carriers and shedders of the virus for life. Newborn chicks are protected by maternal antibodies for a few weeks. After infection, microscopic lesions are present after one to two weeks, and gross lesions are present after three to four weeks. The virus is spread in dander from feather follicles and transmitted by inhalation.

Genemedi produces core animal health diagnostic ingredients-validated antibodies pairs Mouse anti-Avian Marek's Virus monoclonal Antibody and Avian Marek's Virus antigens for rapid test kit of animal infectious disease with Avian Marek's Virus to evaluate the animal health of Avian (Bird).

The paired antibodies are both monoclonal antibody(mab).

All the antibodies and antiges of animal disease test are suitable for in functional ELISA, and other immunoassays in dignostics.The antibody can act as a capture antibody and detection antibody. Antigens are validated as positive control materials.


Order information
Catalog No.


(1~4, 4 antibodies in pairs)

Size
Price(In USD)
Qty (Quantity)
Sum(In USD)
GMP-AD-Avian-10Ab-1
Size:1mg
3090
GMP-AD-Avian-10Ab-1
Size:10mg
21935
GMP-AD-Avian-10Ab-1
Size:100mg
148000
GMP-AD-Avian-10Ab-2
Size:1mg
3090
GMP-AD-Avian-10Ab-2
Size:10mg
21935
GMP-AD-Avian-10Ab-2
Size:100mg
148000
GMP-AD-Avian-10Ab-3
Size:1mg
3090
GMP-AD-Avian-10Ab-3
Size:10mg
21935
GMP-AD-Avian-10Ab-3
Size:100mg
148000
GMP-AD-Avian-10Ab-4
Size:1mg
3090
GMP-AD-Avian-10Ab-4
Size:10mg
21935
GMP-AD-Avian-10Ab-4
Size:100mg
148000
GMP-AD-Avian-10Ag-1
Size:1mg
3090
GMP-AD-Avian-10Ag-1
Size:10mg
21935
GMP-AD-Avian-10Ag-1
Size:100mg
148000
GMP-AD-Avian-10Ag-2
Size:1mg
3090
GMP-AD-Avian-10Ag-2
Size:10mg
21935
GMP-AD-Avian-10Ag-2
Size:100mg
148000
Shipping Cost:
760.00
Total:
Description
GMP-AD-Avian-10Ab, GMP-AD-Avian-10Ag
| | |
| --- | --- |
| Cat No. | GMP-AD-Avian-10Ab |
| Antigens | Avian Marek's Virus |
| Antibody | Mouse anti-Avian Marek's Virus monoclonal Antibody |
| Resource (expression host) | hybridoma |
| Specics/Isotypes | Mouse IgG |
| Bioactivity validation | Antibody Binding, Immunogen in Sandwich Elisa, lateral-flow tests,and other immunoassays in Avian Marek's Virus level test and Avian (Bird)-diagnositcs. |
| Antigen description | Avian sarcoma leukosis virus (ASLV) is an endogenous retrovirus that infects and can lead to cancer in chickens; experimentally it can infect other species of birds and mammals. ASLV replicates in chicken embryo fibroblasts, the cells that contribute to the formation of connective tissues. Different forms of the disease exist, including lymphoblastic, erythroblastic, and osteopetrotic. Avian sarcoma leukosis virus is characterized by a wide range of tumors, the most common of which are lymphomas. Lymphoid leukosis is the most common form of this disease and with typical presentation of gradual onset, persistent low mortality, and neoplasia of the bursa. The disease is also characterized by an enlarged liver due to infiltration of cancerous lymphoid cells. In addition, other abdominal organs and the bursa of Fabricius are often infected. |
| Purity | Purity: ≥95% (SDS-PAGE) |
| Application | Paired antibody immunoassay validation in sandwich Elisa, Lateral flow immunoassay (LFIA), and other immunoassays; |
| Formulation | Lyophilized from sterile PBS, PH 7.4 |
| Storage | Store at -20℃ to -80℃ under sterile conditions. Avoid repeated freeze-thaw cycles. |
| | |
| --- | --- |
| Cat No. | GMP-AD-Avian-10Ag |
| Antigens | Avian Marek's Virus |
| Resource (expression host) | E.coli |
| Specics/Isotypes | Avian Marek's Virus |
| Bioactivity validation | Antibody Binding, Immunogen in Sandwich Elisa, lateral-flow tests,and other immunoassays in Avian Marek's Virus level test and Avian (Bird)-diagnositcs. |
| Tag | His |
| Antigen description | Avian sarcoma leukosis virus (ASLV) is an endogenous retrovirus that infects and can lead to cancer in chickens; experimentally it can infect other species of birds and mammals. ASLV replicates in chicken embryo fibroblasts, the cells that contribute to the formation of connective tissues. Different forms of the disease exist, including lymphoblastic, erythroblastic, and osteopetrotic. Avian sarcoma leukosis virus is characterized by a wide range of tumors, the most common of which are lymphomas. Lymphoid leukosis is the most common form of this disease and with typical presentation of gradual onset, persistent low mortality, and neoplasia of the bursa. The disease is also characterized by an enlarged liver due to infiltration of cancerous lymphoid cells. In addition, other abdominal organs and the bursa of Fabricius are often infected. |
| Purity | Purity: ≥95% (SDS-PAGE) |
| Application | Paired antibody immunoassay validation in sandwich Elisa, Lateral flow immunoassay (LFIA), and other immunoassays; |
| Formulation | Lyophilized from sterile PBS, PH 7.4 |
| Storage | Store at -20℃ to -89℃ under sterile conditions. Avoid repeated freeze-thaw cycles. |
GENEMEDI

Telephone: +86-21-50478399 Fax: 86-21-50478399
TECHNICAL SUPPORT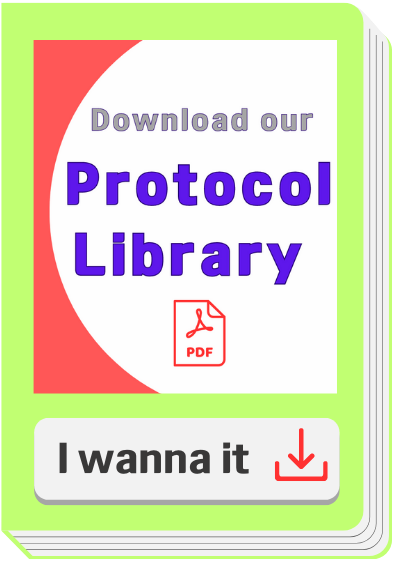 <