Diagnostic anti-equine herpes virus (EHV) antibodies pairs and antigens for animal health (animal infectious disease ) testing in ELISA test,competitive ELISA test, blocking ELISA test, Lateral flow immunoassay (LFIA), colloidal gold immunochromatographic assay, Chemiluminescent immunoassay (CLIA), turbidimetric inhibition immuno assay (TINIA), and immunonephelometry
Catalog Number: GMP-AD-Equine-1
Definition of the disease: Equine herpesviruses are very common DNA viruses in horse populations worldwide. The two most significant are EHV-1, which causes respiratory disease, abortion, and neurologic disease; and EHV-4, which primarily causes respiratory disease and only occasionally can cause abortion or neurologic disease. Equine herpes viral respiratory disease is usually caused by EHV-4 and is most commonly seen in weaned foals and yearlings, often in autumn and winter. Older horses are more likely than younger ones to transmit the virus without showing signs of infection. Although EHV-1 is the principal cause of outbreaks of viral abortion, some strains of EHV-4 have been associated with sporadic cases of the disease.

Genemedi produces core animal health diagnostic ingredients-validated antibodies pairs Mouse anti-equine herpes virus (EHV) monoclonal antibody and equine herpes virus (EHV) antigens for rapid test kit of animal infectious disease with equine herpes virus (EHV) to evaluate the animal health of Equine.

The paired antibodies are both monoclonal antibody(mab).

All the antibodies and antiges of animal disease test are suitable for in functional ELISA, and other immunoassays in dignostics.The antibody can act as a capture antibody and detection antibody. Antigens are validated as positive control materials.


Order information
Catalog No.


(1~4, 4 antibodies in pairs)

Size
Price(In USD)
Qty (Quantity)
Sum(In USD)
GMP-AD-Equine-1Ab-1
Size:1mg
3090
GMP-AD-Equine-1Ab-1
Size:10mg
21935
GMP-AD-Equine-1Ab-1
Size:100mg
148000
GMP-AD-Equine-1Ab-2
Size:1mg
3090
GMP-AD-Equine-1Ab-2
Size:10mg
21935
GMP-AD-Equine-1Ab-2
Size:100mg
148000
GMP-AD-Equine-1Ab-3
Size:1mg
3090
GMP-AD-Equine-1Ab-3
Size:10mg
21935
GMP-AD-Equine-1Ab-3
Size:100mg
148000
GMP-AD-Equine-1Ab-4
Size:1mg
3090
GMP-AD-Equine-1Ab-4
Size:10mg
21935
GMP-AD-Equine-1Ab-4
Size:100mg
148000
GMP-AD-Equine-1Ag-1
Size:1mg
3090
GMP-AD-Equine-1Ag-1
Size:10mg
21935
GMP-AD-Equine-1Ag-1
Size:100mg
148000
GMP-AD-Equine-1Ag-2
Size:1mg
3090
GMP-AD-Equine-1Ag-2
Size:10mg
21935
GMP-AD-Equine-1Ag-2
Size:100mg
148000
Shipping Cost:
760.00
Total:
Description
GMP-AD-Equine-1Ab, GMP-AD-Equine-1Ag
| | |
| --- | --- |
| Cat No. | GMP-AD-Equine-1Ab |
| Antigens | equine herpes virus (EHV) |
| Antibody | Mouse anti-equine herpes virus (EHV) monoclonal antibody |
| Resource (expression host) | hybridoma |
| Specics/Isotypes | Mouse IgG |
| Bioactivity validation | Antibody Binding, Immunogen in Sandwich Elisa, lateral-flow tests,and other immunoassays in equine herpes virus (EHV) level test and Equine-diagnositcs. |
| Antigen description | Schmallenberg virus (SBV), a new orthobunyavirus of the family Bunyaviridae, emerged in August 2011 in northwestern Europe and spread to most parts of Europe by Culicoides vectors . Most infections are asymptomatic in adult ruminants, yet fever, milk drop, and diarrhea have been reported . SBV is responsible for congenital malformations in newborn calves, lambs, and goat kids and has also been associated with abortions and early embryonic losses . The virus affects domestic livestock, but antibodies to SBV have also been found in free-ranging wild ruminants in several European countries and in wild and exotic ruminants kept in captivity in the United Kingdom and in Austria . We carried out a study to investigate the exposure to SBV of wild and exotic ruminants born in Europe and kept in 1 zoological park in France and 1 in the Netherlands. |
| Purity | Purity: ≥95% (SDS-PAGE) |
| Application | Paired antibody immunoassay validation in sandwich Elisa, Lateral flow immunoassay (LFIA), and other immunoassays; |
| Formulation | Lyophilized from sterile PBS, PH 7.4 |
| Storage | Store at -20℃ to -80℃ under sterile conditions. Avoid repeated freeze-thaw cycles. |
| | |
| --- | --- |
| Cat No. | GMP-AD-Equine-1Ag |
| Antigens | equine herpes virus (EHV) |
| Resource (expression host) | E.coli |
| Specics/Isotypes | equine herpes virus (EHV) |
| Bioactivity validation | Antibody Binding, Immunogen in Sandwich Elisa, lateral-flow tests,and other immunoassays in equine herpes virus (EHV) level test and Equine-diagnositcs. |
| Tag | His |
| Antigen description | Schmallenberg virus (SBV), a new orthobunyavirus of the family Bunyaviridae, emerged in August 2011 in northwestern Europe and spread to most parts of Europe by Culicoides vectors . Most infections are asymptomatic in adult ruminants, yet fever, milk drop, and diarrhea have been reported . SBV is responsible for congenital malformations in newborn calves, lambs, and goat kids and has also been associated with abortions and early embryonic losses . The virus affects domestic livestock, but antibodies to SBV have also been found in free-ranging wild ruminants in several European countries and in wild and exotic ruminants kept in captivity in the United Kingdom and in Austria . We carried out a study to investigate the exposure to SBV of wild and exotic ruminants born in Europe and kept in 1 zoological park in France and 1 in the Netherlands. |
| Purity | Purity: ≥95% (SDS-PAGE) |
| Application | Paired antibody immunoassay validation in sandwich Elisa, Lateral flow immunoassay (LFIA), and other immunoassays; |
| Formulation | Lyophilized from sterile PBS, PH 7.4 |
| Storage | Store at -20℃ to -152℃ under sterile conditions. Avoid repeated freeze-thaw cycles. |
GENEMEDI

Telephone: +86-21-50478399 Fax: 86-21-50478399
TECHNICAL SUPPORT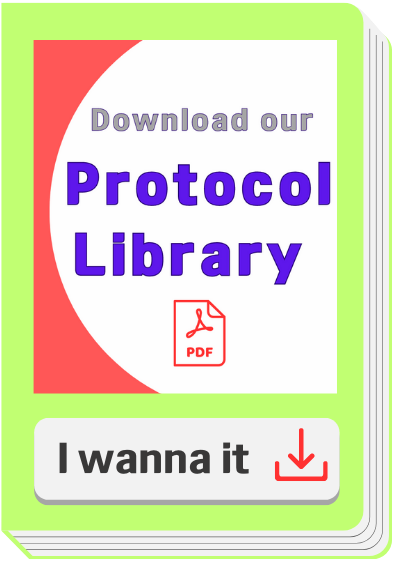 <