Diagnostic anti-Equine infectious anemia (EIA) antibodies pairs and antigens for animal health (animal infectious disease ) testing in ELISA test,competitive ELISA test, blocking ELISA test, Lateral flow immunoassay (LFIA), colloidal gold immunochromatographic assay, Chemiluminescent immunoassay (CLIA), turbidimetric inhibition immuno assay (TINIA), and immunonephelometry
Catalog Number: GMP-AD-Equine-4
Definition of the disease: Equine infectious anemia (EIA) is a potentially fatal blood-borne infectious viral disease that produces a persistent infection among equids nearly worldwide. Although the disease has been recognized for centuries, its prevalence began to rise in the 1930s and reached its destructive peak in the United States between the '60s and '70s. In 1975, 10,371 cases of EIA infection were detected in the United States; many of these cases exhibited severe clinical signs, and some resulted in death. Today, the majority of equids found with the infection are inapparent carriers, showing no outward signs of disease, usually found when testing is required for movement or congregation.

Genemedi produces core animal health diagnostic ingredients-validated antibodies pairs Mouse anti-Equine infectious anemia (EIA) monoclonal antibody and Equine infectious anemia (EIA) antigens for rapid test kit of animal infectious disease with Equine infectious anemia (EIA) to evaluate the animal health of Equine.

The paired antibodies are both monoclonal antibody(mab).

All the antibodies and antiges of animal disease test are suitable for in functional ELISA, and other immunoassays in dignostics.The antibody can act as a capture antibody and detection antibody. Antigens are validated as positive control materials.


Order information
Catalog No.


(1~4, 4 antibodies in pairs)

Size
Price(In USD)
Qty (Quantity)
Sum(In USD)
GMP-AD-Equine-4Ab-1
Size:1mg
3090
GMP-AD-Equine-4Ab-1
Size:10mg
21935
GMP-AD-Equine-4Ab-1
Size:100mg
148000
GMP-AD-Equine-4Ab-2
Size:1mg
3090
GMP-AD-Equine-4Ab-2
Size:10mg
21935
GMP-AD-Equine-4Ab-2
Size:100mg
148000
GMP-AD-Equine-4Ab-3
Size:1mg
3090
GMP-AD-Equine-4Ab-3
Size:10mg
21935
GMP-AD-Equine-4Ab-3
Size:100mg
148000
GMP-AD-Equine-4Ab-4
Size:1mg
3090
GMP-AD-Equine-4Ab-4
Size:10mg
21935
GMP-AD-Equine-4Ab-4
Size:100mg
148000
GMP-AD-Equine-4Ag-1
Size:1mg
3090
GMP-AD-Equine-4Ag-1
Size:10mg
21935
GMP-AD-Equine-4Ag-1
Size:100mg
148000
GMP-AD-Equine-4Ag-2
Size:1mg
3090
GMP-AD-Equine-4Ag-2
Size:10mg
21935
GMP-AD-Equine-4Ag-2
Size:100mg
148000
Shipping Cost:
760.00
Total:
Description
GMP-AD-Equine-4Ab, GMP-AD-Equine-4Ag
| | |
| --- | --- |
| Cat No. | GMP-AD-Equine-4Ab |
| Antigens | Equine infectious anemia (EIA) |
| Antibody | Mouse anti-Equine infectious anemia (EIA) monoclonal antibody |
| Resource (expression host) | hybridoma |
| Specics/Isotypes | Mouse IgG |
| Bioactivity validation | Antibody Binding, Immunogen in Sandwich Elisa, lateral-flow tests,and other immunoassays in Equine infectious anemia (EIA) level test and Equine-diagnositcs. |
| Antigen description | African horse sickness (AHS) is caused by a virus of the family Reoviridae of the genus Orbivirus. There are 9 antigenically distinct serotypes of AHS virus (AHSV) identified by virus neutralization, but some cross-reaction has been observed between 1 and 2, 3 and 7, 5 and 8, and 6 and 9. No cross-reactions with other known orbiviruses have been observed. |
| Purity | Purity: ≥95% (SDS-PAGE) |
| Application | Paired antibody immunoassay validation in sandwich Elisa, Lateral flow immunoassay (LFIA), and other immunoassays; |
| Formulation | Lyophilized from sterile PBS, PH 7.4 |
| Storage | Store at -20℃ to -80℃ under sterile conditions. Avoid repeated freeze-thaw cycles. |
| | |
| --- | --- |
| Cat No. | GMP-AD-Equine-4Ag |
| Antigens | Equine infectious anemia (EIA) |
| Resource (expression host) | E.coli |
| Specics/Isotypes | Equine infectious anemia (EIA) |
| Bioactivity validation | Antibody Binding, Immunogen in Sandwich Elisa, lateral-flow tests,and other immunoassays in Equine infectious anemia (EIA) level test and Equine-diagnositcs. |
| Tag | His |
| Antigen description | African horse sickness (AHS) is caused by a virus of the family Reoviridae of the genus Orbivirus. There are 9 antigenically distinct serotypes of AHS virus (AHSV) identified by virus neutralization, but some cross-reaction has been observed between 1 and 2, 3 and 7, 5 and 8, and 6 and 9. No cross-reactions with other known orbiviruses have been observed. |
| Purity | Purity: ≥95% (SDS-PAGE) |
| Application | Paired antibody immunoassay validation in sandwich Elisa, Lateral flow immunoassay (LFIA), and other immunoassays; |
| Formulation | Lyophilized from sterile PBS, PH 7.4 |
| Storage | Store at -20℃ to -155℃ under sterile conditions. Avoid repeated freeze-thaw cycles. |
GENEMEDI

Telephone: +86-21-50478399 Fax: 86-21-50478399
TECHNICAL SUPPORT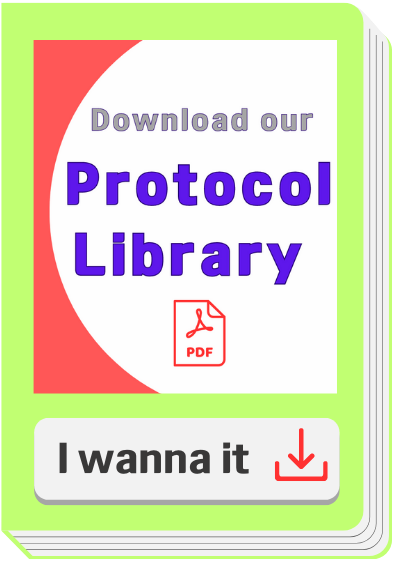 <