Diagnostic anti-infectious salmon Monoclonal antibodies pairs and antigens for animal health (animal infectious disease ) testing in ELISA test,competitive ELISA test, blocking ELISA test, Lateral flow immunoassay (LFIA), colloidal gold immunochromatographic assay, Chemiluminescent immunoassay (CLIA), turbidimetric inhibition immuno assay (TINIA), and immunonephelometry
Catalog Number: GMP-AD-Fish-4
Definition of the disease: Infectious salmon anaemia (ISA) is a viral disease of farmed Atlantic salmon (Salmo salar L.) recognized for the first time in Norway in 1984 (Thorud and Djupvik., 1988), and is caused by the orthomyxovirus infectious salmon anaemia virus (ISAV) (Falk et al., 1997; Krossøy et al., 1999; Mjaaland et al., 1997). The disease may appear as a systemic and lethal condition characterised by severe anaemia and haemorrhages in several organs. Early attempts to isolate the causative virus in commercial fish cell lines were not successful until the establishment of a new cell line (SHK-1) from Atlantic salmon head kidney (Dannevig et al., 1995).

Genemedi produces core animal health diagnostic ingredients-validated antibodies pairs Mouse Anti-infectious salmon Monoclonal antibodies anti-anemia and infectious salmon Monoclonal antigens for rapid test kit of animal infectious disease with infectious salmon Monoclonal to evaluate the animal health of Fish.

The paired antibodies are both monoclonal antibody(mab).

All the antibodies and antiges of animal disease test are suitable for in functional ELISA, and other immunoassays in dignostics.The antibody can act as a capture antibody and detection antibody. Antigens are validated as positive control materials.


Order information
Catalog No.


(1~4, 4 antibodies in pairs)

Size
Price(In USD)
Qty (Quantity)
Sum(In USD)
GMP-AD-Fish-4Ab-1
Size:1mg
3090
GMP-AD-Fish-4Ab-1
Size:10mg
21935
GMP-AD-Fish-4Ab-1
Size:100mg
148000
GMP-AD-Fish-4Ab-2
Size:1mg
3090
GMP-AD-Fish-4Ab-2
Size:10mg
21935
GMP-AD-Fish-4Ab-2
Size:100mg
148000
GMP-AD-Fish-4Ab-3
Size:1mg
3090
GMP-AD-Fish-4Ab-3
Size:10mg
21935
GMP-AD-Fish-4Ab-3
Size:100mg
148000
GMP-AD-Fish-4Ab-4
Size:1mg
3090
GMP-AD-Fish-4Ab-4
Size:10mg
21935
GMP-AD-Fish-4Ab-4
Size:100mg
148000
GMP-AD-Fish-4Ag-1
Size:1mg
3090
GMP-AD-Fish-4Ag-1
Size:10mg
21935
GMP-AD-Fish-4Ag-1
Size:100mg
148000
GMP-AD-Fish-4Ag-2
Size:1mg
3090
GMP-AD-Fish-4Ag-2
Size:10mg
21935
GMP-AD-Fish-4Ag-2
Size:100mg
148000
Shipping Cost:
760.00
Total:
Description
GMP-AD-Fish-4Ab, GMP-AD-Fish-4Ag
| | |
| --- | --- |
| Cat No. | GMP-AD-Fish-4Ab |
| Antigens | infectious salmon Monoclonal |
| Antibody | Mouse Anti-infectious salmon Monoclonal antibodies anti-anemia |
| Resource (expression host) | hybridoma |
| Specics/Isotypes | Mouse IgG |
| Bioactivity validation | Antibody Binding, Immunogen in Sandwich Elisa, lateral-flow tests,and other immunoassays in infectious salmon Monoclonal level test and Fish-diagnositcs. |
| Antigen description | Koi Herpes Virus (KHV) is a DNA virus that causes a highly contagious acute disease exclusively in common carp (Cyprinus carpio) and its ornamental variety, koi carp. KHV has never been associated with disease in any other species. |
| Purity | Purity: ≥95% (SDS-PAGE) |
| Application | Paired antibody immunoassay validation in sandwich Elisa, Lateral flow immunoassay (LFIA), and other immunoassays; |
| Formulation | Lyophilized from sterile PBS, PH 7.4 |
| Storage | Store at -20℃ to -80℃ under sterile conditions. Avoid repeated freeze-thaw cycles. |
| | |
| --- | --- |
| Cat No. | GMP-AD-Fish-4Ag |
| Antigens | infectious salmon Monoclonal |
| Resource (expression host) | E.coli |
| Specics/Isotypes | infectious salmon Monoclonal |
| Bioactivity validation | Antibody Binding, Immunogen in Sandwich Elisa, lateral-flow tests,and other immunoassays in infectious salmon Monoclonal level test and Fish-diagnositcs. |
| Tag | His |
| Antigen description | Koi Herpes Virus (KHV) is a DNA virus that causes a highly contagious acute disease exclusively in common carp (Cyprinus carpio) and its ornamental variety, koi carp. KHV has never been associated with disease in any other species. |
| Purity | Purity: ≥95% (SDS-PAGE) |
| Application | Paired antibody immunoassay validation in sandwich Elisa, Lateral flow immunoassay (LFIA), and other immunoassays; |
| Formulation | Lyophilized from sterile PBS, PH 7.4 |
| Storage | Store at -20℃ to -97℃ under sterile conditions. Avoid repeated freeze-thaw cycles. |
GENEMEDI

Telephone: +86-21-50478399 Fax: 86-21-50478399
TECHNICAL SUPPORT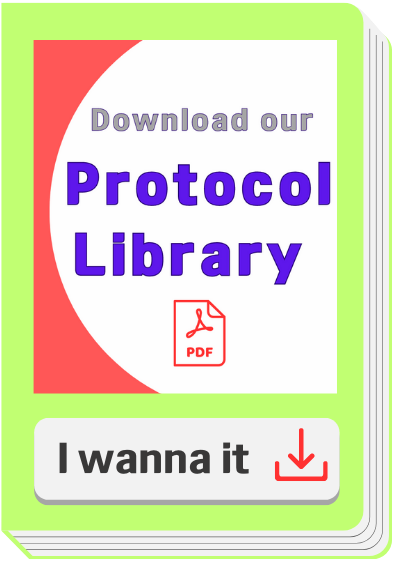 <