Diagnostic anti-rat insulin antibodies pairs and antigens for animal health (animal infectious disease ) testing in ELISA test,competitive ELISA test, blocking ELISA test, Lateral flow immunoassay (LFIA), colloidal gold immunochromatographic assay, Chemiluminescent immunoassay (CLIA), turbidimetric inhibition immuno assay (TINIA), and immunonephelometry
Catalog Number: GMP-AD-Fish-7
Definition of the disease: Diabetes is a chronic (long-lasting) health condition that affects how your body turns food into energy. Most of the food you eat is broken down into sugar (also called glucose) and released into your bloodstream. When your blood sugar goes up, it signals your pancreas to release insulin. Insulin acts like a key to let the blood sugar into your body's cells for use as energy. If you have diabetes, your body either doesn't make enough insulin or can't use the insulin it makes as well as it should. When there isn't enough insulin or cells stop responding to insulin, too much blood sugar stays in your bloodstream. Over time, that can cause serious health problems, such as heart disease, vision loss, and kidney disease. There isn't a cure yet for diabetes, but losing weight, eating healthy food, and being active can really help. Taking medicine as needed, getting diabetes self-management education and support, and keeping health care appointments can also reduce the impact of diabetes on your life.

Genemedi produces core animal health diagnostic ingredients-validated antibodies pairs Mouse anti-rat insulin monoclonal antibody and rat insulin antigens for rapid test kit of animal infectious disease with rat insulin to evaluate the animal health of Fish.

The paired antibodies are both monoclonal antibody(mab).

All the antibodies and antiges of animal disease test are suitable for in functional ELISA, and other immunoassays in dignostics.The antibody can act as a capture antibody and detection antibody. Antigens are validated as positive control materials.


Order information
Catalog No.


(1~4, 4 antibodies in pairs)

Size
Price(In USD)
Qty (Quantity)
Sum(In USD)
GMP-AD-Fish-7Ab-1
Size:1mg
3090
GMP-AD-Fish-7Ab-1
Size:10mg
21935
GMP-AD-Fish-7Ab-1
Size:100mg
148000
GMP-AD-Fish-7Ab-2
Size:1mg
3090
GMP-AD-Fish-7Ab-2
Size:10mg
21935
GMP-AD-Fish-7Ab-2
Size:100mg
148000
GMP-AD-Fish-7Ab-3
Size:1mg
3090
GMP-AD-Fish-7Ab-3
Size:10mg
21935
GMP-AD-Fish-7Ab-3
Size:100mg
148000
GMP-AD-Fish-7Ab-4
Size:1mg
3090
GMP-AD-Fish-7Ab-4
Size:10mg
21935
GMP-AD-Fish-7Ab-4
Size:100mg
148000
GMP-AD-Fish-7Ag-1
Size:1mg
3090
GMP-AD-Fish-7Ag-1
Size:10mg
21935
GMP-AD-Fish-7Ag-1
Size:100mg
148000
GMP-AD-Fish-7Ag-2
Size:1mg
3090
GMP-AD-Fish-7Ag-2
Size:10mg
21935
GMP-AD-Fish-7Ag-2
Size:100mg
148000
Shipping Cost:
760.00
Total:
Description
GMP-AD-Fish-7Ab, GMP-AD-Fish-7Ag
| | |
| --- | --- |
| Cat No. | GMP-AD-Fish-7Ab |
| Antigens | rat insulin |
| Antibody | Mouse anti-rat insulin monoclonal antibody |
| Resource (expression host) | hybridoma |
| Specics/Isotypes | Mouse IgG |
| Bioactivity validation | Antibody Binding, Immunogen in Sandwich Elisa, lateral-flow tests,and other immunoassays in rat insulin level test and Fish-diagnositcs. |
| Antigen description | Infectious haematopoietic necrosis (IHN) is a viral disease affecting most species of salmonid fish. Caused by the rhabdovirus, infectious haematopoietic necrosis virus (IHNV), the principal clinical and economic consequences of IHN occur on farms rearing fry or juvenile rainbow trout in freshwater where acute outbreaks can result in very high mortality. However, both Pacific and Atlantic salmon reared in fresh water or sea water can be severely affected. For the purpose of this chapter, IHN is considered to be infection with IHNV. |
| Purity | Purity: ≥95% (SDS-PAGE) |
| Application | Paired antibody immunoassay validation in sandwich Elisa, Lateral flow immunoassay (LFIA), and other immunoassays; |
| Formulation | Lyophilized from sterile PBS, PH 7.4 |
| Storage | Store at -20℃ to -80℃ under sterile conditions. Avoid repeated freeze-thaw cycles. |
| | |
| --- | --- |
| Cat No. | GMP-AD-Fish-7Ag |
| Antigens | rat insulin |
| Resource (expression host) | E.coli |
| Specics/Isotypes | rat insulin |
| Bioactivity validation | Antibody Binding, Immunogen in Sandwich Elisa, lateral-flow tests,and other immunoassays in rat insulin level test and Fish-diagnositcs. |
| Tag | His |
| Antigen description | Infectious haematopoietic necrosis (IHN) is a viral disease affecting most species of salmonid fish. Caused by the rhabdovirus, infectious haematopoietic necrosis virus (IHNV), the principal clinical and economic consequences of IHN occur on farms rearing fry or juvenile rainbow trout in freshwater where acute outbreaks can result in very high mortality. However, both Pacific and Atlantic salmon reared in fresh water or sea water can be severely affected. For the purpose of this chapter, IHN is considered to be infection with IHNV. |
| Purity | Purity: ≥95% (SDS-PAGE) |
| Application | Paired antibody immunoassay validation in sandwich Elisa, Lateral flow immunoassay (LFIA), and other immunoassays; |
| Formulation | Lyophilized from sterile PBS, PH 7.4 |
| Storage | Store at -20℃ to -100℃ under sterile conditions. Avoid repeated freeze-thaw cycles. |
GENEMEDI

Telephone: +86-21-50478399 Fax: 86-21-50478399
TECHNICAL SUPPORT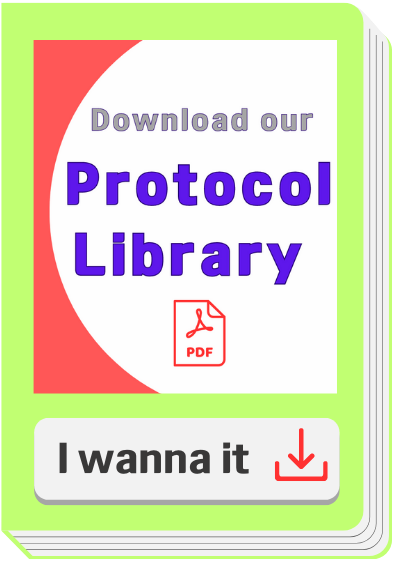 <