Diagnostic anti-rabies virus antibodies pairs and antigens for animal health (animal infectious disease ) testing in ELISA test,competitive ELISA test, blocking ELISA test, Lateral flow immunoassay (LFIA), colloidal gold immunochromatographic assay, Chemiluminescent immunoassay (CLIA), turbidimetric inhibition immuno assay (TINIA), and immunonephelometry
Catalog Number: GMP-AD-Pet-19
Definition of the disease: Rabies virus belongs to the order Mononegavirales, viruses with a nonsegmented, negative-stranded RNA genomes. Within this group, viruses with a distinct "bullet" shape are classified in the Rhabdoviridae family, which includes at least three genera of animal viruses, Lyssavirus, Ephemerovirus, and Vesiculovirus. The genus Lyssavirus includes rabies virus, Lagos bat, Mokola virus, Duvenhage virus, European bat virus 1 & 2 and Australian bat virus.

Genemedi produces core animal health diagnostic ingredients-validated antibodies pairs Mouse anti-rabies virus monoclonal antibodies and rabies virus antigens for rapid test kit of animal infectious disease with rabies virus to evaluate the animal health of pet.

The paired antibodies are both monoclonal antibody(mab).

All the antibodies and antiges of animal disease test are suitable for in functional ELISA, and other immunoassays in dignostics.The antibody can act as a capture antibody and detection antibody. Antigens are validated as positive control materials.


Order information
Catalog No.


(1~4, 4 antibodies in pairs)

Size
Price(In USD)
Qty (Quantity)
Sum(In USD)
GMP-AD-Pet-19Ab-1
Size:1mg
3090
GMP-AD-Pet-19Ab-1
Size:10mg
21935
GMP-AD-Pet-19Ab-1
Size:100mg
148000
GMP-AD-Pet-19Ab-2
Size:1mg
3090
GMP-AD-Pet-19Ab-2
Size:10mg
21935
GMP-AD-Pet-19Ab-2
Size:100mg
148000
GMP-AD-Pet-19Ab-3
Size:1mg
3090
GMP-AD-Pet-19Ab-3
Size:10mg
21935
GMP-AD-Pet-19Ab-3
Size:100mg
148000
GMP-AD-Pet-19Ab-4
Size:1mg
3090
GMP-AD-Pet-19Ab-4
Size:10mg
21935
GMP-AD-Pet-19Ab-4
Size:100mg
148000
GMP-AD-Pet-19Ag-1
Size:1mg
3090
GMP-AD-Pet-19Ag-1
Size:10mg
21935
GMP-AD-Pet-19Ag-1
Size:100mg
148000
GMP-AD-Pet-19Ag-2
Size:1mg
3090
GMP-AD-Pet-19Ag-2
Size:10mg
21935
GMP-AD-Pet-19Ag-2
Size:100mg
148000
Shipping Cost:
760.00
Total:
Description
GMP-AD-Pet-19Ab, GMP-AD-Pet-19Ag
| | |
| --- | --- |
| Cat No. | GMP-AD-Pet-19Ab |
| Antigens | rabies virus |
| Antibody | Mouse anti-rabies virus monoclonal antibodies |
| Resource (expression host) | hybridoma |
| Specics/Isotypes | Mouse IgG |
| Bioactivity validation | Antibody Binding, Immunogen in Sandwich Elisa, lateral-flow tests,and other immunoassays in rabies virus level test and pet-diagnositcs. |
| Antigen description | Rabbit hemorrhagic disease virus (RHDV) is a calicivirus in the genus Lagovirus causing acute hepatic necrosis in European rabbits (Oryctolagus cuniculus), leading to disseminated intravascular coagulation and death in >90% of susceptible animals (1). RHDV was first reported in China in 1984 and subsequently spread to South Korea by 1985, various European countries by 1986, and Mexico in 1988 (1). RHDV is now enzootic in domestic and wild rabbits in parts of Asia and Europe, and sporadic outbreaks continue to occur in the Americas, the Middle East, and Africa (1). RHDV also has had substantial ecological impacts in certain regions such as the Iberian Peninsula, where the rabbit is a keystone species, serving as a major prey species and actively altering the environment through grazing and burrowing behaviors (2). |
| Purity | Purity: ≥95% (SDS-PAGE) |
| Application | Paired antibody immunoassay validation in sandwich Elisa, Lateral flow immunoassay (LFIA), and other immunoassays; |
| Formulation | Lyophilized from sterile PBS, PH 7.4 |
| Storage | Store at -20℃ to -80℃ under sterile conditions. Avoid repeated freeze-thaw cycles. |
| | |
| --- | --- |
| Cat No. | GMP-AD-Pet-19Ag |
| Antigens | rabies virus |
| Resource (expression host) | E.coli |
| Specics/Isotypes | rabies virus |
| Bioactivity validation | Antibody Binding, Immunogen in Sandwich Elisa, lateral-flow tests,and other immunoassays in rabies virus level test and pet-diagnositcs. |
| Tag | His |
| Antigen description | Rabbit hemorrhagic disease virus (RHDV) is a calicivirus in the genus Lagovirus causing acute hepatic necrosis in European rabbits (Oryctolagus cuniculus), leading to disseminated intravascular coagulation and death in >90% of susceptible animals (1). RHDV was first reported in China in 1984 and subsequently spread to South Korea by 1985, various European countries by 1986, and Mexico in 1988 (1). RHDV is now enzootic in domestic and wild rabbits in parts of Asia and Europe, and sporadic outbreaks continue to occur in the Americas, the Middle East, and Africa (1). RHDV also has had substantial ecological impacts in certain regions such as the Iberian Peninsula, where the rabbit is a keystone species, serving as a major prey species and actively altering the environment through grazing and burrowing behaviors (2). |
| Purity | Purity: ≥95% (SDS-PAGE) |
| Application | Paired antibody immunoassay validation in sandwich Elisa, Lateral flow immunoassay (LFIA), and other immunoassays; |
| Formulation | Lyophilized from sterile PBS, PH 7.4 |
| Storage | Store at -20℃ to -120℃ under sterile conditions. Avoid repeated freeze-thaw cycles. |
GENEMEDI

Telephone: +86-21-50478399 Fax: 86-21-50478399
TECHNICAL SUPPORT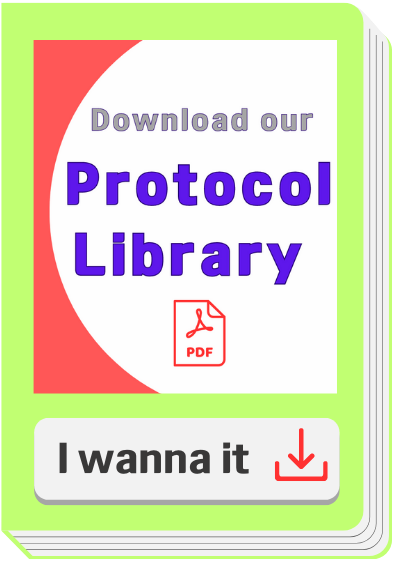 <