Diagnostic anti-candidate vaccine virus (CVV) antibodies pairs and antigens for animal health (animal infectious disease ) testing in ELISA test,competitive ELISA test, blocking ELISA test, Lateral flow immunoassay (LFIA), colloidal gold immunochromatographic assay, Chemiluminescent immunoassay (CLIA), turbidimetric inhibition immuno assay (TINIA), and immunonephelometry
Catalog Number: GMP-AD-Pet-3
Definition of the disease: A candidate vaccine virus (CVV) is an influenza (flu) virus that has been prepared by CDC or another public health partner that can be used by vaccine manufacturers to produce a flu vaccine. In addition to preparing CVVs for seasonal flu vaccine production, CDC routinely develops CVVs for novel avian influenza (bird flu) viruses with pandemic potential as part of pandemic preparedness activities. Some novel bird flu viruses with pandemic potential are "highly pathogenic avian influenza" (HPAI) viruses, which means they are deadly to domestic poultry, including chickens. Data collected through global and animal flu surveillance informs the selection of CVVs, and experts choose CVVs against bird flu viruses in nature ("wild type" viruses) that pose a risk to human health.

Genemedi produces core animal health diagnostic ingredients-validated antibodies pairs Mouse anti-candidate vaccine virus (CVV) monoclonal antibodies and candidate vaccine virus (CVV) antigens for rapid test kit of animal infectious disease with candidate vaccine virus (CVV) to evaluate the animal health of Pet.

The paired antibodies are both monoclonal antibody(mab).

All the antibodies and antiges of animal disease test are suitable for in functional ELISA, and other immunoassays in dignostics.The antibody can act as a capture antibody and detection antibody. Antigens are validated as positive control materials.


Order information
Catalog No.


(1~4, 4 antibodies in pairs)

Size
Price(In USD)
Qty (Quantity)
Sum(In USD)
GMP-AD-Pet-3Ab-1
Size:1mg
3090
GMP-AD-Pet-3Ab-1
Size:10mg
21935
GMP-AD-Pet-3Ab-1
Size:100mg
148000
GMP-AD-Pet-3Ab-2
Size:1mg
3090
GMP-AD-Pet-3Ab-2
Size:10mg
21935
GMP-AD-Pet-3Ab-2
Size:100mg
148000
GMP-AD-Pet-3Ab-3
Size:1mg
3090
GMP-AD-Pet-3Ab-3
Size:10mg
21935
GMP-AD-Pet-3Ab-3
Size:100mg
148000
GMP-AD-Pet-3Ab-4
Size:1mg
3090
GMP-AD-Pet-3Ab-4
Size:10mg
21935
GMP-AD-Pet-3Ab-4
Size:100mg
148000
GMP-AD-Pet-3Ag-1
Size:1mg
3090
GMP-AD-Pet-3Ag-1
Size:10mg
21935
GMP-AD-Pet-3Ag-1
Size:100mg
148000
GMP-AD-Pet-3Ag-2
Size:1mg
3090
GMP-AD-Pet-3Ag-2
Size:10mg
21935
GMP-AD-Pet-3Ag-2
Size:100mg
148000
Shipping Cost:
760.00
Total:
Description
GMP-AD-Pet-3Ab, GMP-AD-Pet-3Ag
| | |
| --- | --- |
| Cat No. | GMP-AD-Pet-3Ab |
| Antigens | candidate vaccine virus (CVV) |
| Antibody | Mouse anti-candidate vaccine virus (CVV) monoclonal antibodies |
| Resource (expression host) | hybridoma |
| Specics/Isotypes | Mouse IgG |
| Bioactivity validation | Antibody Binding, Immunogen in Sandwich Elisa, lateral-flow tests,and other immunoassays in candidate vaccine virus (CVV) level test and Pet-diagnositcs. |
| Antigen description | Canine parvovirus (CPV), which causes hemorrhagic enteritis in dogs, has 3 antigenic variants: types 2a, 2b, and 2c. Molecular method assessment of the distribution of the CPV variants in Europe showed that the new variant CPV-2c is widespread in Europe and that the viruses are distributed in different countries. |
| Purity | Purity: ≥95% (SDS-PAGE) |
| Application | Paired antibody immunoassay validation in sandwich Elisa, Lateral flow immunoassay (LFIA), and other immunoassays; |
| Formulation | Lyophilized from sterile PBS, PH 7.4 |
| Storage | Store at -20℃ to -80℃ under sterile conditions. Avoid repeated freeze-thaw cycles. |
| | |
| --- | --- |
| Cat No. | GMP-AD-Pet-3Ag |
| Antigens | candidate vaccine virus (CVV) |
| Resource (expression host) | E.coli |
| Specics/Isotypes | candidate vaccine virus (CVV) |
| Bioactivity validation | Antibody Binding, Immunogen in Sandwich Elisa, lateral-flow tests,and other immunoassays in candidate vaccine virus (CVV) level test and Pet-diagnositcs. |
| Tag | His |
| Antigen description | Canine parvovirus (CPV), which causes hemorrhagic enteritis in dogs, has 3 antigenic variants: types 2a, 2b, and 2c. Molecular method assessment of the distribution of the CPV variants in Europe showed that the new variant CPV-2c is widespread in Europe and that the viruses are distributed in different countries. |
| Purity | Purity: ≥95% (SDS-PAGE) |
| Application | Paired antibody immunoassay validation in sandwich Elisa, Lateral flow immunoassay (LFIA), and other immunoassays; |
| Formulation | Lyophilized from sterile PBS, PH 7.4 |
| Storage | Store at -20℃ to -104℃ under sterile conditions. Avoid repeated freeze-thaw cycles. |
GENEMEDI

Telephone: +86-21-50478399 Fax: 86-21-50478399
TECHNICAL SUPPORT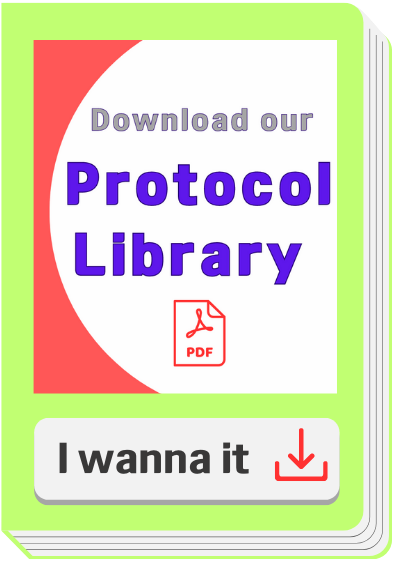 <