Diagnostic anti-gIII antibodies pairs and antigens for animal health (animal infectious disease ) testing in ELISA test,competitive ELISA test, blocking ELISA test, Lateral flow immunoassay (LFIA), colloidal gold immunochromatographic assay, Chemiluminescent immunoassay (CLIA), turbidimetric inhibition immuno assay (TINIA), and immunonephelometry
Catalog Number: GMP-AD-Pig-14
Definition of the disease: Pseudorabies is a disease of swine that can also affect cattle, dogs, cats, sheep, and goats. Pseudorabies virus (PRV) is a contagious herpesvirus that causes reproductive problems, (abortion, stillbirths), respiratory problems and occasional deaths in breeding and finishing hogs. Infected newborn pigs may exhibit central nervous system clinical signs.

Genemedi produces core animal health diagnostic ingredients-validated antibodies pairs Mouse anti-gIII monoclonal antibodies and gIII antigens for rapid test kit of animal infectious disease with gIII to evaluate the animal health of Pig.

The paired antibodies are both monoclonal antibody(mab).

All the antibodies and antiges of animal disease test are suitable for in functional ELISA, and other immunoassays in dignostics.The antibody can act as a capture antibody and detection antibody. Antigens are validated as positive control materials.


Order information
Catalog No.


(1~4, 4 antibodies in pairs)

Size
Price(In USD)
Qty (Quantity)
Sum(In USD)
GMP-AD-Pig-14Ab-1
Size:1mg
3090
GMP-AD-Pig-14Ab-1
Size:10mg
21935
GMP-AD-Pig-14Ab-1
Size:100mg
148000
GMP-AD-Pig-14Ab-2
Size:1mg
3090
GMP-AD-Pig-14Ab-2
Size:10mg
21935
GMP-AD-Pig-14Ab-2
Size:100mg
148000
GMP-AD-Pig-14Ab-3
Size:1mg
3090
GMP-AD-Pig-14Ab-3
Size:10mg
21935
GMP-AD-Pig-14Ab-3
Size:100mg
148000
GMP-AD-Pig-14Ab-4
Size:1mg
3090
GMP-AD-Pig-14Ab-4
Size:10mg
21935
GMP-AD-Pig-14Ab-4
Size:100mg
148000
GMP-AD-Pig-14Ag-1
Size:1mg
3090
GMP-AD-Pig-14Ag-1
Size:10mg
21935
GMP-AD-Pig-14Ag-1
Size:100mg
148000
GMP-AD-Pig-14Ag-2
Size:1mg
3090
GMP-AD-Pig-14Ag-2
Size:10mg
21935
GMP-AD-Pig-14Ag-2
Size:100mg
148000
Shipping Cost:
760.00
Total:
Description
GMP-AD-Pig-14Ab, GMP-AD-Pig-14Ag
| | |
| --- | --- |
| Cat No. | GMP-AD-Pig-14Ab |
| Antigens | gIII |
| Antibody | Mouse anti-gIII monoclonal antibodies |
| Resource (expression host) | hybridoma |
| Specics/Isotypes | Mouse IgG |
| Bioactivity validation | Antibody Binding, Immunogen in Sandwich Elisa, lateral-flow tests,and other immunoassays in gIII level test and Pig-diagnositcs. |
| Antigen description | Rotavirus is a very contagious virus that causes diarrhea. It's the most common cause of diarrhea in infants and children worldwide, resulting in over 215,000 deaths annually. Before the development of a vaccine, most children in the United States had been infected with the virus at least once by age 5. |
| Purity | Purity: ≥95% (SDS-PAGE) |
| Application | Paired antibody immunoassay validation in sandwich Elisa, Lateral flow immunoassay (LFIA), and other immunoassays; |
| Formulation | Lyophilized from sterile PBS, PH 7.4 |
| Storage | Store at -20℃ to -80℃ under sterile conditions. Avoid repeated freeze-thaw cycles. |
| | |
| --- | --- |
| Cat No. | GMP-AD-Pig-14Ag |
| Antigens | gIII |
| Resource (expression host) | E.coli |
| Specics/Isotypes | gIII |
| Bioactivity validation | Antibody Binding, Immunogen in Sandwich Elisa, lateral-flow tests,and other immunoassays in gIII level test and Pig-diagnositcs. |
| Tag | His |
| Antigen description | Rotavirus is a very contagious virus that causes diarrhea. It's the most common cause of diarrhea in infants and children worldwide, resulting in over 215,000 deaths annually. Before the development of a vaccine, most children in the United States had been infected with the virus at least once by age 5. |
| Purity | Purity: ≥95% (SDS-PAGE) |
| Application | Paired antibody immunoassay validation in sandwich Elisa, Lateral flow immunoassay (LFIA), and other immunoassays; |
| Formulation | Lyophilized from sterile PBS, PH 7.4 |
| Storage | Store at -20℃ to -142℃ under sterile conditions. Avoid repeated freeze-thaw cycles. |
GENEMEDI

Telephone: +86-21-50478399 Fax: 86-21-50478399
TECHNICAL SUPPORT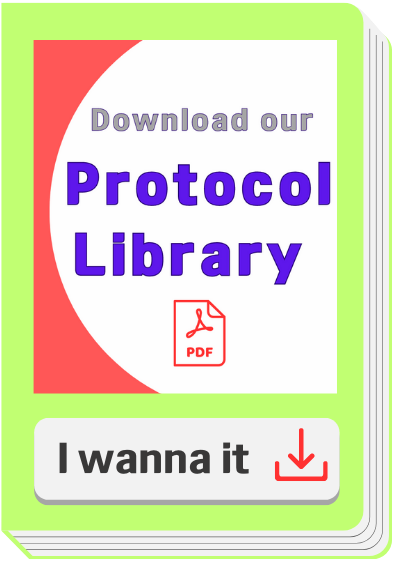 <