Diagnostic anti-porcine reproductive and respiratory syndrome virus antibodies pairs and antigens for animal health (animal infectious disease ) testing in ELISA test,competitive ELISA test, blocking ELISA test, Lateral flow immunoassay (LFIA), colloidal gold immunochromatographic assay, Chemiluminescent immunoassay (CLIA), turbidimetric inhibition immuno assay (TINIA), and immunonephelometry
Catalog Number: GMP-AD-Pig-19
Definition of the disease: Porcine reproductive and respiratory syndrome (PRRS) has a substantial economic effect on the swine industry worldwide. PRRS virus (PRRSV), a member of the family Arteriviridae, is the etiologic agent of the syndrome. PRRSVs are divided into 2 distinct genotypes: type 1 and type 2. The genotypes have a similar genomic organization, and 10 open reading frames (ORFs) have been identified . Nonstructural protein 2 (Nsp2) and ORF5 are the most variable regions , coding for replicase protein and neutralizing epitope, respectively.

Genemedi produces core animal health diagnostic ingredients-validated antibodies pairs Mouse anti-porcine reproductive and respiratory syndrome virus monoclonal antibody and porcine reproductive and respiratory syndrome virus antigens for rapid test kit of animal infectious disease with porcine reproductive and respiratory syndrome virus to evaluate the animal health of Pig.

The paired antibodies are both monoclonal antibody(mab).

All the antibodies and antiges of animal disease test are suitable for in functional ELISA, and other immunoassays in dignostics.The antibody can act as a capture antibody and detection antibody. Antigens are validated as positive control materials.


Order information
Catalog No.


(1~4, 4 antibodies in pairs)

Size
Price(In USD)
Qty (Quantity)
Sum(In USD)
GMP-AD-Pig-19Ab-1
Size:1mg
3090
GMP-AD-Pig-19Ab-1
Size:10mg
21935
GMP-AD-Pig-19Ab-1
Size:100mg
148000
GMP-AD-Pig-19Ab-2
Size:1mg
3090
GMP-AD-Pig-19Ab-2
Size:10mg
21935
GMP-AD-Pig-19Ab-2
Size:100mg
148000
GMP-AD-Pig-19Ab-3
Size:1mg
3090
GMP-AD-Pig-19Ab-3
Size:10mg
21935
GMP-AD-Pig-19Ab-3
Size:100mg
148000
GMP-AD-Pig-19Ab-4
Size:1mg
3090
GMP-AD-Pig-19Ab-4
Size:10mg
21935
GMP-AD-Pig-19Ab-4
Size:100mg
148000
GMP-AD-Pig-19Ag-1
Size:1mg
3090
GMP-AD-Pig-19Ag-1
Size:10mg
21935
GMP-AD-Pig-19Ag-1
Size:100mg
148000
GMP-AD-Pig-19Ag-2
Size:1mg
3090
GMP-AD-Pig-19Ag-2
Size:10mg
21935
GMP-AD-Pig-19Ag-2
Size:100mg
148000
Shipping Cost:
760.00
Total:
Description
GMP-AD-Pig-19Ab, GMP-AD-Pig-19Ag
| | |
| --- | --- |
| Cat No. | GMP-AD-Pig-19Ab |
| Antigens | porcine reproductive and respiratory syndrome virus |
| Antibody | Mouse anti-porcine reproductive and respiratory syndrome virus monoclonal antibody |
| Resource (expression host) | hybridoma |
| Specics/Isotypes | Mouse IgG |
| Bioactivity validation | Antibody Binding, Immunogen in Sandwich Elisa, lateral-flow tests,and other immunoassays in porcine reproductive and respiratory syndrome virus level test and Pig-diagnositcs. |
| Antigen description | Group A rotaviruses were first detected in pigs suffering from diarrhea in 1975. It is generally accepted that multiple rotavirus strains are present in most if not all conventional swine herds. Rotavirus infections are very prevalent and are commonly associated with diarrhea in suckling and weaned pigs. Early studies also demonstrated that porcine rotaviruses are physically and serologically similar to rotaviruses recovered from other host species including humans. Originally only rotaviruses sharing a common group A antigen were identified in swine. In 1980, viruses that resembled rotaviruses in physical appearance, size, and biochemical composition were detected using electron microscopy on fecal samples from diarrheic pigs. However, these rotaviruses were serologically different (did not share similar group A rotavirus determinants) from the previously identified conventional group A rotaviruses and hence did not react in diagnostic tests commonly used to detect group A rotavirus. These non-group A rotaviruses that have been referred to by a number of names including pararotaviruses, rotavirus-like viruses, antigenically distinct rotaviruses, and atypical or novel rotaviruses are now classified as groups B and C rotaviruses. Within a rotavirus group (A,B,C,E), the group members share similar viral determinants or antigens and thus cross-react with one another in various serologic or diagnostic tests. However there is no crossreactivity or cross-protection among the different groups of rotavirus, so vaccines for group A rotavirus do not cross-protect against group C rotavirus, etc. Antibodies against both group A and C rotaviruses are found in nearly 100% of pigs as they reach market weight. Detection of group C rotavirus is much more common (up to 56%) in nursing pigs (<7 days of age) while group A rotavirus was detected more commonly (up to 51%) in post-weaning pigs (21-35 days of age). Groups B, C and E rotaviruses are also associated with diarrhea in swine. Serologic surveys have indicated that antibodies to non-group A rotaviruses belonging to groups B,C and E are common in most swine populations. Some human group A, B and C rotavirus strains are of suspected animal origin (porcine, bovine, rodents). |
| Purity | Purity: ≥95% (SDS-PAGE) |
| Application | Paired antibody immunoassay validation in sandwich Elisa, Lateral flow immunoassay (LFIA), and other immunoassays; |
| Formulation | Lyophilized from sterile PBS, PH 7.4 |
| Storage | Store at -20℃ to -80℃ under sterile conditions. Avoid repeated freeze-thaw cycles. |
| | |
| --- | --- |
| Cat No. | GMP-AD-Pig-19Ag |
| Antigens | porcine reproductive and respiratory syndrome virus |
| Resource (expression host) | E.coli |
| Specics/Isotypes | porcine reproductive and respiratory syndrome virus |
| Bioactivity validation | Antibody Binding, Immunogen in Sandwich Elisa, lateral-flow tests,and other immunoassays in porcine reproductive and respiratory syndrome virus level test and Pig-diagnositcs. |
| Tag | His |
| Antigen description | Group A rotaviruses were first detected in pigs suffering from diarrhea in 1975. It is generally accepted that multiple rotavirus strains are present in most if not all conventional swine herds. Rotavirus infections are very prevalent and are commonly associated with diarrhea in suckling and weaned pigs. Early studies also demonstrated that porcine rotaviruses are physically and serologically similar to rotaviruses recovered from other host species including humans. Originally only rotaviruses sharing a common group A antigen were identified in swine. In 1980, viruses that resembled rotaviruses in physical appearance, size, and biochemical composition were detected using electron microscopy on fecal samples from diarrheic pigs. However, these rotaviruses were serologically different (did not share similar group A rotavirus determinants) from the previously identified conventional group A rotaviruses and hence did not react in diagnostic tests commonly used to detect group A rotavirus. These non-group A rotaviruses that have been referred to by a number of names including pararotaviruses, rotavirus-like viruses, antigenically distinct rotaviruses, and atypical or novel rotaviruses are now classified as groups B and C rotaviruses. Within a rotavirus group (A,B,C,E), the group members share similar viral determinants or antigens and thus cross-react with one another in various serologic or diagnostic tests. However there is no crossreactivity or cross-protection among the different groups of rotavirus, so vaccines for group A rotavirus do not cross-protect against group C rotavirus, etc. Antibodies against both group A and C rotaviruses are found in nearly 100% of pigs as they reach market weight. Detection of group C rotavirus is much more common (up to 56%) in nursing pigs (<7 days of age) while group A rotavirus was detected more commonly (up to 51%) in post-weaning pigs (21-35 days of age). Groups B, C and E rotaviruses are also associated with diarrhea in swine. Serologic surveys have indicated that antibodies to non-group A rotaviruses belonging to groups B,C and E are common in most swine populations. Some human group A, B and C rotavirus strains are of suspected animal origin (porcine, bovine, rodents). |
| Purity | Purity: ≥95% (SDS-PAGE) |
| Application | Paired antibody immunoassay validation in sandwich Elisa, Lateral flow immunoassay (LFIA), and other immunoassays; |
| Formulation | Lyophilized from sterile PBS, PH 7.4 |
| Storage | Store at -20℃ to -147℃ under sterile conditions. Avoid repeated freeze-thaw cycles. |
GENEMEDI

Telephone: +86-21-50478399 Fax: 86-21-50478399
TECHNICAL SUPPORT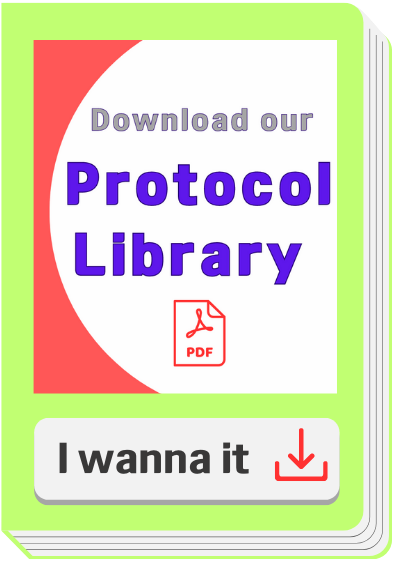 <