Diagnostic anti-Japanese encephalitis (JE) virus antibodies pairs and antigens for animal health (animal infectious disease ) testing in ELISA test,competitive ELISA test, blocking ELISA test, Lateral flow immunoassay (LFIA), colloidal gold immunochromatographic assay, Chemiluminescent immunoassay (CLIA), turbidimetric inhibition immuno assay (TINIA), and immunonephelometry
Catalog Number: GMP-AD-Pig-21
Definition of the disease: Japanese encephalitis (JE) virus is the leading cause of vaccine-preventable encephalitis in Asia and the western Pacific. For most travelers to Asia, the risk for JE is very low but varies based on destination, length of travel, season, and activities.  Most people infected with JE do not have symptoms or have only mild symptoms. However, a small percentage of infected people develop inflammation of the brain (encephalitis), with symptoms including sudden onset of headache, high fever, disorientation, coma, tremors and convulsions. About 1 in 4 cases are fatal. To prevent getting sick from JE, use an EPA-registered insect repellent, wear long-sleeved shirts and long pants, and get vaccinated.

Genemedi produces core animal health diagnostic ingredients-validated antibodies pairs Mouse anti-Japanese encephalitis (JE) virus monoclonal antibody and Japanese encephalitis (JE) virus antigens for rapid test kit of animal infectious disease with Japanese encephalitis (JE) virus to evaluate the animal health of Pig.

The paired antibodies are both monoclonal antibody(mab).

All the antibodies and antiges of animal disease test are suitable for in functional ELISA, and other immunoassays in dignostics.The antibody can act as a capture antibody and detection antibody. Antigens are validated as positive control materials.


Order information
Catalog No.


(1~4, 4 antibodies in pairs)

Size
Price(In USD)
Qty (Quantity)
Sum(In USD)
GMP-AD-Pig-21Ab-1
Size:1mg
3090
GMP-AD-Pig-21Ab-1
Size:10mg
21935
GMP-AD-Pig-21Ab-1
Size:100mg
148000
GMP-AD-Pig-21Ab-2
Size:1mg
3090
GMP-AD-Pig-21Ab-2
Size:10mg
21935
GMP-AD-Pig-21Ab-2
Size:100mg
148000
GMP-AD-Pig-21Ab-3
Size:1mg
3090
GMP-AD-Pig-21Ab-3
Size:10mg
21935
GMP-AD-Pig-21Ab-3
Size:100mg
148000
GMP-AD-Pig-21Ab-4
Size:1mg
3090
GMP-AD-Pig-21Ab-4
Size:10mg
21935
GMP-AD-Pig-21Ab-4
Size:100mg
148000
GMP-AD-Pig-21Ag-1
Size:1mg
3090
GMP-AD-Pig-21Ag-1
Size:10mg
21935
GMP-AD-Pig-21Ag-1
Size:100mg
148000
GMP-AD-Pig-21Ag-2
Size:1mg
3090
GMP-AD-Pig-21Ag-2
Size:10mg
21935
GMP-AD-Pig-21Ag-2
Size:100mg
148000
Shipping Cost:
760.00
Total:
Description
GMP-AD-Pig-21Ab, GMP-AD-Pig-21Ag
| | |
| --- | --- |
| Cat No. | GMP-AD-Pig-21Ab |
| Antigens | Japanese encephalitis (JE) virus |
| Antibody | Mouse anti-Japanese encephalitis (JE) virus monoclonal antibody |
| Resource (expression host) | hybridoma |
| Specics/Isotypes | Mouse IgG |
| Bioactivity validation | Antibody Binding, Immunogen in Sandwich Elisa, lateral-flow tests,and other immunoassays in Japanese encephalitis (JE) virus level test and Pig-diagnositcs. |
| Antigen description | Streptococcus suis is a neglected zoonotic pathogen that has caused large outbreaks of sepsis in China and has been identified as the most common and the third leading cause of bacterial meningitis in adults in Vietnam and Hong Kong, respectively . S. suis infection is acquired from pigs, either during slaughtering or by handling and eating undercooked pork products. It is potentially preventable . Epidemiology of the infection differs between Western and Asian regions , and the role of high-risk eating habits (i.e., ingesting raw or undercooked pig parts, including pig blood, organs, and meat) in some Asian communities recently has been recognized . Rates of S. suis infection are low in the general populations of Europe and North America, and cases are concentrated among occupationally exposed groups, including abattoir workers, butchers, and pig breeders . |
| Purity | Purity: ≥95% (SDS-PAGE) |
| Application | Paired antibody immunoassay validation in sandwich Elisa, Lateral flow immunoassay (LFIA), and other immunoassays; |
| Formulation | Lyophilized from sterile PBS, PH 7.4 |
| Storage | Store at -20℃ to -80℃ under sterile conditions. Avoid repeated freeze-thaw cycles. |
| | |
| --- | --- |
| Cat No. | GMP-AD-Pig-21Ag |
| Antigens | Japanese encephalitis (JE) virus |
| Resource (expression host) | E.coli |
| Specics/Isotypes | Japanese encephalitis (JE) virus |
| Bioactivity validation | Antibody Binding, Immunogen in Sandwich Elisa, lateral-flow tests,and other immunoassays in Japanese encephalitis (JE) virus level test and Pig-diagnositcs. |
| Tag | His |
| Antigen description | Streptococcus suis is a neglected zoonotic pathogen that has caused large outbreaks of sepsis in China and has been identified as the most common and the third leading cause of bacterial meningitis in adults in Vietnam and Hong Kong, respectively . S. suis infection is acquired from pigs, either during slaughtering or by handling and eating undercooked pork products. It is potentially preventable . Epidemiology of the infection differs between Western and Asian regions , and the role of high-risk eating habits (i.e., ingesting raw or undercooked pig parts, including pig blood, organs, and meat) in some Asian communities recently has been recognized . Rates of S. suis infection are low in the general populations of Europe and North America, and cases are concentrated among occupationally exposed groups, including abattoir workers, butchers, and pig breeders . |
| Purity | Purity: ≥95% (SDS-PAGE) |
| Application | Paired antibody immunoassay validation in sandwich Elisa, Lateral flow immunoassay (LFIA), and other immunoassays; |
| Formulation | Lyophilized from sterile PBS, PH 7.4 |
| Storage | Store at -20℃ to -149℃ under sterile conditions. Avoid repeated freeze-thaw cycles. |
GENEMEDI

Telephone: +86-21-50478399 Fax: 86-21-50478399
TECHNICAL SUPPORT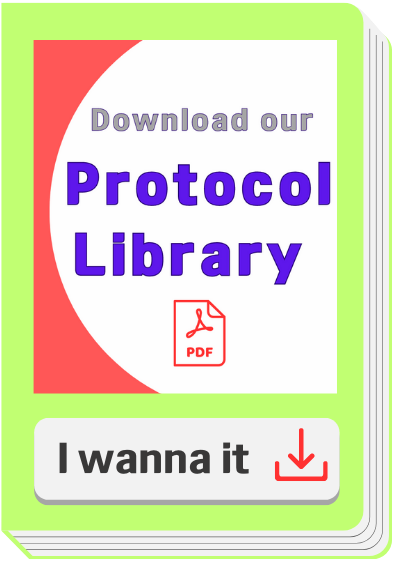 <