Diagnostic anti-Bovine viral diarrhea virus (BVDV) gp53 antibodies pairs and antigens for animal health (animal infectious disease ) testing in ELISA test,competitive ELISA test, blocking ELISA test, Lateral flow immunoassay (LFIA), colloidal gold immunochromatographic assay, Chemiluminescent immunoassay (CLIA), turbidimetric inhibition immuno assay (TINIA), and immunonephelometry
Catalog Number: GMP-AD-Ruminants-15
Definition of the disease: Monoclonal antibodies reactive to the bovine viral diarrhea virus (BVDV) protein gp53 were produced and characterized. These antibodies and our panel of anti-p80/125 monoclonal antibodies were tested for their cross-reactivity with 11 different North American and European (Danish) BVDV strains and isolates including viruses of both cytopathic and noncytopathic biotypes. The four anti-gp53 monoclonal antibodies were neutralizing for the homologous Danish cytopathic isolate and cross-reacted with all BVDV strains examined except for the Draper strain. Further, anti-gp53 monoclonal antibodies neutralized the majority of BVDV strains examined. The anti-p80/125 monoclonal antibodies cross-reacted with all eleven strains and isolates tested. This indicated that various strains of BVDV have common epitopes. The broad cross-reactivities demonstrated by these monoclonal antibodies suggest that a pool of these antibodies may be used for detection of BVDV cellular contamination or for virus isolation, in place of polyclonal antiserum.

Genemedi produces core animal health diagnostic ingredients-validated antibodies pairs Mouse anti-Bovine viral diarrhea virus (BVDV) gp53 monoclonal antibody and Bovine viral diarrhea virus (BVDV) gp53 antigens for rapid test kit of animal infectious disease with Bovine viral diarrhea virus (BVDV) gp53 to evaluate the animal health of Ruminants.

The paired antibodies are both monoclonal antibody(mab).

All the antibodies and antiges of animal disease test are suitable for in functional ELISA, and other immunoassays in dignostics.The antibody can act as a capture antibody and detection antibody. Antigens are validated as positive control materials.


Order information
Catalog No.


(1~4, 4 antibodies in pairs)

Size
Price(In USD)
Qty (Quantity)
Sum(In USD)
GMP-AD-Ruminants-15Ab-1
Size:1mg
3090
GMP-AD-Ruminants-15Ab-1
Size:10mg
21935
GMP-AD-Ruminants-15Ab-1
Size:100mg
148000
GMP-AD-Ruminants-15Ab-2
Size:1mg
3090
GMP-AD-Ruminants-15Ab-2
Size:10mg
21935
GMP-AD-Ruminants-15Ab-2
Size:100mg
148000
GMP-AD-Ruminants-15Ab-3
Size:1mg
3090
GMP-AD-Ruminants-15Ab-3
Size:10mg
21935
GMP-AD-Ruminants-15Ab-3
Size:100mg
148000
GMP-AD-Ruminants-15Ab-4
Size:1mg
3090
GMP-AD-Ruminants-15Ab-4
Size:10mg
21935
GMP-AD-Ruminants-15Ab-4
Size:100mg
148000
GMP-AD-Ruminants-15Ag-1
Size:1mg
3090
GMP-AD-Ruminants-15Ag-1
Size:10mg
21935
GMP-AD-Ruminants-15Ag-1
Size:100mg
148000
GMP-AD-Ruminants-15Ag-2
Size:1mg
3090
GMP-AD-Ruminants-15Ag-2
Size:10mg
21935
GMP-AD-Ruminants-15Ag-2
Size:100mg
148000
Shipping Cost:
760.00
Total:
Description
GMP-AD-Ruminants-15Ab, GMP-AD-Ruminants-15Ag
| | |
| --- | --- |
| Cat No. | GMP-AD-Ruminants-15Ab |
| Antigens | Bovine viral diarrhea virus (BVDV) gp53 |
| Antibody | Mouse anti-Bovine viral diarrhea virus (BVDV) gp53 monoclonal antibody |
| Resource (expression host) | hybridoma |
| Specics/Isotypes | Mouse IgG |
| Bioactivity validation | Antibody Binding, Immunogen in Sandwich Elisa, lateral-flow tests,and other immunoassays in Bovine viral diarrhea virus (BVDV) gp53 level test and Ruminants-diagnositcs. |
| Antigen description | A 1.7 kb cDNA fragment corresponding to the coding region of the major envelope glycoprotein (gp55) of pestivirus hog cholera (Weybridge) was obtained using the polymerase chain reaction (PCR), and then cloned into pUC 8. The deduced amino acid sequence of gp55 showed a strong homology to that of HCV strains Brescia (94%) and Alfort (90%), and to a lesser extent to the closely related gp53 of bovine viral diarrhoea virus strain, NADL (65%). Eighteen cysteine residues were identified in the sequenced region, all of which were conserved between the gp55/gp53 sequences. This suggest that although the homology at the protein level may vary, there are strong conformational motifs which are conserved among the pestivirus envelope proteins. |
| Purity | Purity: ≥95% (SDS-PAGE) |
| Application | Paired antibody immunoassay validation in sandwich Elisa, Lateral flow immunoassay (LFIA), and other immunoassays; |
| Formulation | Lyophilized from sterile PBS, PH 7.4 |
| Storage | Store at -20℃ to -80℃ under sterile conditions. Avoid repeated freeze-thaw cycles. |
| | |
| --- | --- |
| Cat No. | GMP-AD-Ruminants-15Ag |
| Antigens | Bovine viral diarrhea virus (BVDV) gp53 |
| Resource (expression host) | E.coli |
| Specics/Isotypes | Bovine viral diarrhea virus (BVDV) gp53 |
| Bioactivity validation | Antibody Binding, Immunogen in Sandwich Elisa, lateral-flow tests,and other immunoassays in Bovine viral diarrhea virus (BVDV) gp53 level test and Ruminants-diagnositcs. |
| Tag | His |
| Antigen description | A 1.7 kb cDNA fragment corresponding to the coding region of the major envelope glycoprotein (gp55) of pestivirus hog cholera (Weybridge) was obtained using the polymerase chain reaction (PCR), and then cloned into pUC 8. The deduced amino acid sequence of gp55 showed a strong homology to that of HCV strains Brescia (94%) and Alfort (90%), and to a lesser extent to the closely related gp53 of bovine viral diarrhoea virus strain, NADL (65%). Eighteen cysteine residues were identified in the sequenced region, all of which were conserved between the gp55/gp53 sequences. This suggest that although the homology at the protein level may vary, there are strong conformational motifs which are conserved among the pestivirus envelope proteins. |
| Purity | Purity: ≥95% (SDS-PAGE) |
| Application | Paired antibody immunoassay validation in sandwich Elisa, Lateral flow immunoassay (LFIA), and other immunoassays; |
| Formulation | Lyophilized from sterile PBS, PH 7.4 |
| Storage | Store at -20℃ to -164℃ under sterile conditions. Avoid repeated freeze-thaw cycles. |
GENEMEDI

Telephone: +86-21-50478399 Fax: 86-21-50478399
TECHNICAL SUPPORT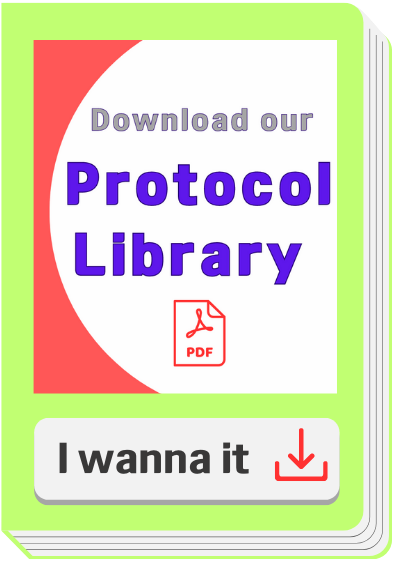 <