Diagnostic anti-gosling plague virus antibodies pairs and antigens for animal health (animal infectious disease ) testing in ELISA test,competitive ELISA test, blocking ELISA test, Lateral flow immunoassay (LFIA), colloidal gold immunochromatographic assay, Chemiluminescent immunoassay (CLIA), turbidimetric inhibition immuno assay (TINIA), and immunonephelometry
Catalog Number: GMP-AD-Avian-14
Definition of the disease: Duck plague (also known as duck viral enteritis) is a worldwide disease caused by Anatid alphaherpesvirus 1 (AnHV-1) of the family Herpesviridae that causes acute disease with high mortality rates in flocks of ducks, geese, and swans. It is spread both vertically and horizontally—through contaminated water and direct contact. Migratory waterfowl are a major factor in the spread of this disease as they are often asymptomatic carriers of disease. The incubation period is three to seven days. Birds as young as one week old can be infected. DEV is not zoonotic.

Genemedi produces core animal health diagnostic ingredients-validated antibodies pairs Mouse anti-gosling plague virus monoclonal antibody and gosling plague virus antigens for rapid test kit of animal infectious disease with gosling plague virus to evaluate the animal health of Avian (Bird).

The paired antibodies are both monoclonal antibody(mab).

All the antibodies and antiges of animal disease test are suitable for in functional ELISA, and other immunoassays in dignostics.The antibody can act as a capture antibody and detection antibody. Antigens are validated as positive control materials.


Order information
Catalog No.


(1~4, 4 antibodies in pairs)

Size
Price(In USD)
Qty (Quantity)
Sum(In USD)
GMP-AD-Avian-14Ab-1
Size:1mg
3090
GMP-AD-Avian-14Ab-1
Size:10mg
21935
GMP-AD-Avian-14Ab-1
Size:100mg
148000
GMP-AD-Avian-14Ab-2
Size:1mg
3090
GMP-AD-Avian-14Ab-2
Size:10mg
21935
GMP-AD-Avian-14Ab-2
Size:100mg
148000
GMP-AD-Avian-14Ab-3
Size:1mg
3090
GMP-AD-Avian-14Ab-3
Size:10mg
21935
GMP-AD-Avian-14Ab-3
Size:100mg
148000
GMP-AD-Avian-14Ab-4
Size:1mg
3090
GMP-AD-Avian-14Ab-4
Size:10mg
21935
GMP-AD-Avian-14Ab-4
Size:100mg
148000
GMP-AD-Avian-14Ag-1
Size:1mg
3090
GMP-AD-Avian-14Ag-1
Size:10mg
21935
GMP-AD-Avian-14Ag-1
Size:100mg
148000
GMP-AD-Avian-14Ag-2
Size:1mg
3090
GMP-AD-Avian-14Ag-2
Size:10mg
21935
GMP-AD-Avian-14Ag-2
Size:100mg
148000
Shipping Cost:
760.00
Total:
Description
GMP-AD-Avian-14Ab, GMP-AD-Avian-14Ag
| | |
| --- | --- |
| Cat No. | GMP-AD-Avian-14Ab |
| Antigens | gosling plague virus |
| Antibody | Mouse anti-gosling plague virus monoclonal antibody |
| Resource (expression host) | hybridoma |
| Specics/Isotypes | Mouse IgG |
| Bioactivity validation | Antibody Binding, Immunogen in Sandwich Elisa, lateral-flow tests,and other immunoassays in gosling plague virus level test and Avian (Bird)-diagnositcs. |
| Antigen description | Treponema is a genus of spiral-shaped bacteria. The major treponeme species of human pathogens is Treponema pallidum, whose subspecies are responsible for diseases such as syphilis, bejel, and yaws. Treponema carateum is the cause of pinta. Treponema paraluiscuniculi is associated with syphilis in rabbits. |
| Purity | Purity: ≥95% (SDS-PAGE) |
| Application | Paired antibody immunoassay validation in sandwich Elisa, Lateral flow immunoassay (LFIA), and other immunoassays; |
| Formulation | Lyophilized from sterile PBS, PH 7.4 |
| Storage | Store at -20℃ to -80℃ under sterile conditions. Avoid repeated freeze-thaw cycles. |
| | |
| --- | --- |
| Cat No. | GMP-AD-Avian-14Ag |
| Antigens | gosling plague virus |
| Resource (expression host) | E.coli |
| Specics/Isotypes | gosling plague virus |
| Bioactivity validation | Antibody Binding, Immunogen in Sandwich Elisa, lateral-flow tests,and other immunoassays in gosling plague virus level test and Avian (Bird)-diagnositcs. |
| Tag | His |
| Antigen description | Treponema is a genus of spiral-shaped bacteria. The major treponeme species of human pathogens is Treponema pallidum, whose subspecies are responsible for diseases such as syphilis, bejel, and yaws. Treponema carateum is the cause of pinta. Treponema paraluiscuniculi is associated with syphilis in rabbits. |
| Purity | Purity: ≥95% (SDS-PAGE) |
| Application | Paired antibody immunoassay validation in sandwich Elisa, Lateral flow immunoassay (LFIA), and other immunoassays; |
| Formulation | Lyophilized from sterile PBS, PH 7.4 |
| Storage | Store at -20℃ to -93℃ under sterile conditions. Avoid repeated freeze-thaw cycles. |
GENEMEDI

Telephone: +86-21-50478399 Fax: 86-21-50478399
TECHNICAL SUPPORT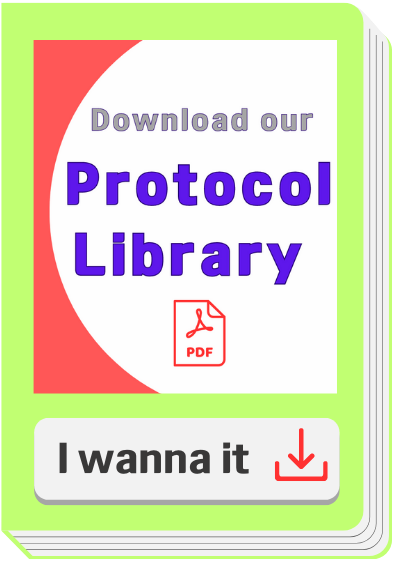 <