Diagnostic anti-influenza H5/H7 antibodies pairs and antigens for animal health (animal infectious disease ) testing in ELISA test,competitive ELISA test, blocking ELISA test, Lateral flow immunoassay (LFIA), colloidal gold immunochromatographic assay, Chemiluminescent immunoassay (CLIA), turbidimetric inhibition immuno assay (TINIA), and immunonephelometry
Catalog Number: GMP-AD-Avian-4
Definition of the disease: Avian influenza A viruses do not normally infect people, but sporadic infections in people have occurred with some avian influenza A viruses. Illnesses in humans from avian influenza A virus infections have ranged in severity from asymptomatic to mild to severe and fatal disease. Human infections with avian influenza A viruses have most often occurred after contact with infected birds or their secretions or excretions. Three subtypes of avian influenza A viruses are known to infect people (H5, H7 and H9 viruses). Among these, Asian lineage H5N1 and H7N9 have caused the majority of infections in people.

Genemedi produces core animal health diagnostic ingredients-validated antibodies pairs Mouse anti-influenza H5/H7 monoclonal antibody and influenza H5/H7 antigens for rapid test kit of animal infectious disease with influenza H5/H7 to evaluate the animal health of Avian (Bird).

The paired antibodies are both monoclonal antibody(mab).

All the antibodies and antiges of animal disease test are suitable for in functional ELISA, and other immunoassays in dignostics.The antibody can act as a capture antibody and detection antibody. Antigens are validated as positive control materials.


Order information
Catalog No.


(1~4, 4 antibodies in pairs)

Size
Price(In USD)
Qty (Quantity)
Sum(In USD)
GMP-AD-Avian-4Ab-1
Size:1mg
3090
GMP-AD-Avian-4Ab-1
Size:10mg
21935
GMP-AD-Avian-4Ab-1
Size:100mg
148000
GMP-AD-Avian-4Ab-2
Size:1mg
3090
GMP-AD-Avian-4Ab-2
Size:10mg
21935
GMP-AD-Avian-4Ab-2
Size:100mg
148000
GMP-AD-Avian-4Ab-3
Size:1mg
3090
GMP-AD-Avian-4Ab-3
Size:10mg
21935
GMP-AD-Avian-4Ab-3
Size:100mg
148000
GMP-AD-Avian-4Ab-4
Size:1mg
3090
GMP-AD-Avian-4Ab-4
Size:10mg
21935
GMP-AD-Avian-4Ab-4
Size:100mg
148000
GMP-AD-Avian-4Ag-1
Size:1mg
3090
GMP-AD-Avian-4Ag-1
Size:10mg
21935
GMP-AD-Avian-4Ag-1
Size:100mg
148000
GMP-AD-Avian-4Ag-2
Size:1mg
3090
GMP-AD-Avian-4Ag-2
Size:10mg
21935
GMP-AD-Avian-4Ag-2
Size:100mg
148000
Shipping Cost:
760.00
Total:
Description
GMP-AD-Avian-4Ab, GMP-AD-Avian-4Ag
| | |
| --- | --- |
| Cat No. | GMP-AD-Avian-4Ab |
| Antigens | influenza H5/H7 |
| Antibody | Mouse anti-influenza H5/H7 monoclonal antibody |
| Resource (expression host) | hybridoma |
| Specics/Isotypes | Mouse IgG |
| Bioactivity validation | Antibody Binding, Immunogen in Sandwich Elisa, lateral-flow tests,and other immunoassays in influenza H5/H7 level test and Avian (Bird)-diagnositcs. |
| Antigen description | Newcastle disease (ND) is a highly contagious viral disease affecting wild and domestic avian species (Seal et al., 2000; Alexander, 2003). The impact of ND is most notable in domestic poultry due to the high susceptibility of poultry and the severe consequences of outbreaks of virulent strains on the poultry industries. In fact, it has been argued that ND may represent a bigger drain on the world economy than any other animal viral disease (Alexander, 2003), although the current epizootics of H5N1 avian influenza in Southeast Asia are challenging (if not surpassing) this status. |
| Purity | Purity: ≥95% (SDS-PAGE) |
| Application | Paired antibody immunoassay validation in sandwich Elisa, Lateral flow immunoassay (LFIA), and other immunoassays; |
| Formulation | Lyophilized from sterile PBS, PH 7.4 |
| Storage | Store at -20℃ to -80℃ under sterile conditions. Avoid repeated freeze-thaw cycles. |
| | |
| --- | --- |
| Cat No. | GMP-AD-Avian-4Ag |
| Antigens | influenza H5/H7 |
| Resource (expression host) | E.coli |
| Specics/Isotypes | influenza H5/H7 |
| Bioactivity validation | Antibody Binding, Immunogen in Sandwich Elisa, lateral-flow tests,and other immunoassays in influenza H5/H7 level test and Avian (Bird)-diagnositcs. |
| Tag | His |
| Antigen description | Newcastle disease (ND) is a highly contagious viral disease affecting wild and domestic avian species (Seal et al., 2000; Alexander, 2003). The impact of ND is most notable in domestic poultry due to the high susceptibility of poultry and the severe consequences of outbreaks of virulent strains on the poultry industries. In fact, it has been argued that ND may represent a bigger drain on the world economy than any other animal viral disease (Alexander, 2003), although the current epizootics of H5N1 avian influenza in Southeast Asia are challenging (if not surpassing) this status. |
| Purity | Purity: ≥95% (SDS-PAGE) |
| Application | Paired antibody immunoassay validation in sandwich Elisa, Lateral flow immunoassay (LFIA), and other immunoassays; |
| Formulation | Lyophilized from sterile PBS, PH 7.4 |
| Storage | Store at -20℃ to -83℃ under sterile conditions. Avoid repeated freeze-thaw cycles. |
GENEMEDI

Telephone: +86-21-50478399 Fax: 86-21-50478399
TECHNICAL SUPPORT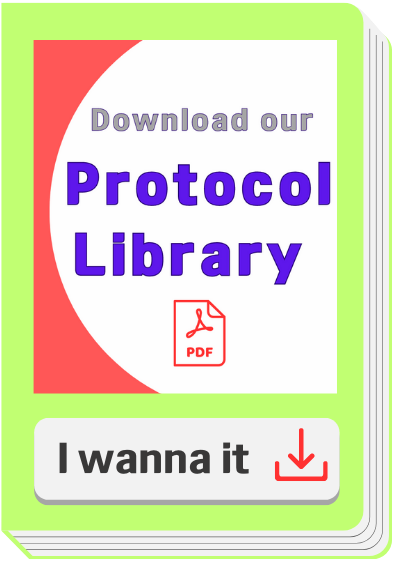 <