Diagnostic anti-CDV and virus antibodies pairs and antigens for animal health (animal infectious disease ) testing in ELISA test,competitive ELISA test, blocking ELISA test, Lateral flow immunoassay (LFIA), colloidal gold immunochromatographic assay, Chemiluminescent immunoassay (CLIA), turbidimetric inhibition immuno assay (TINIA), and immunonephelometry
Catalog Number: GMP-AD-Pet-1
Definition of the disease: Canine distemper (sometimes termed footpad disease) is a viral disease that affects a wide variety of animal families, including domestic and wild species of dogs, coyotes, foxes, pandas, wolves, ferrets, skunks, raccoons, and large cats, as well as pinnipeds, some primates, and a variety of other species. Animals in the family Felidae, including many species of large cat as well as domestic cats, were long believed to be resistant to canine distemper, until some researchers reported the prevalence of canine distemper virus (CDV) infection in large felids. Both large Felidae and domestic cats are now known to be capable of infection, usually through close housing with dogs or possibly blood transfusion from infected cats, but such infections appear to be self-limiting and largely without symptoms. In canines, distemper affects several body systems, including the gastrointestinal and respiratory tracts and the spinal cord and brain, with common symptoms that include high fever, eye inflammation and eye/nose discharge, labored breathing and coughing, vomiting and diarrhea, loss of appetite and lethargy, and hardening of nose and footpads. The viral infection can be accompanied by secondary bacterial infections and can present eventual serious neurological symptoms.

Genemedi produces core animal health diagnostic ingredients-validated antibodies pairs Mouse anti-CDV and virus monoclonal antibodies and CDV and virus antigens for rapid test kit of animal infectious disease with CDV and virus to evaluate the animal health of Pet.

The paired antibodies are both monoclonal antibody(mab).

All the antibodies and antiges of animal disease test are suitable for in functional ELISA, and other immunoassays in dignostics.The antibody can act as a capture antibody and detection antibody. Antigens are validated as positive control materials.


Order information
Catalog No.


(1~4, 4 antibodies in pairs)

Size
Price(In USD)
Qty (Quantity)
Sum(In USD)
GMP-AD-Pet-1Ab-1
Size:1mg
3090
GMP-AD-Pet-1Ab-1
Size:10mg
21935
GMP-AD-Pet-1Ab-1
Size:100mg
148000
GMP-AD-Pet-1Ab-2
Size:1mg
3090
GMP-AD-Pet-1Ab-2
Size:10mg
21935
GMP-AD-Pet-1Ab-2
Size:100mg
148000
GMP-AD-Pet-1Ab-3
Size:1mg
3090
GMP-AD-Pet-1Ab-3
Size:10mg
21935
GMP-AD-Pet-1Ab-3
Size:100mg
148000
GMP-AD-Pet-1Ab-4
Size:1mg
3090
GMP-AD-Pet-1Ab-4
Size:10mg
21935
GMP-AD-Pet-1Ab-4
Size:100mg
148000
GMP-AD-Pet-1Ag-1
Size:1mg
3090
GMP-AD-Pet-1Ag-1
Size:10mg
21935
GMP-AD-Pet-1Ag-1
Size:100mg
148000
GMP-AD-Pet-1Ag-2
Size:1mg
3090
GMP-AD-Pet-1Ag-2
Size:10mg
21935
GMP-AD-Pet-1Ag-2
Size:100mg
148000
Shipping Cost:
760.00
Total:
Description
GMP-AD-Pet-1Ab, GMP-AD-Pet-1Ag
| | |
| --- | --- |
| Cat No. | GMP-AD-Pet-1Ab |
| Antigens | CDV and virus |
| Antibody | Mouse anti-CDV and virus monoclonal antibodies |
| Resource (expression host) | hybridoma |
| Specics/Isotypes | Mouse IgG |
| Bioactivity validation | Antibody Binding, Immunogen in Sandwich Elisa, lateral-flow tests,and other immunoassays in CDV and virus level test and Pet-diagnositcs. |
| Antigen description | Rift Valley fever (RVF) is a viral disease most commonly seen in domesticated animals in sub-Saharan Africa, such as cattle, buffalo, sheep, goats, and camels. People can get RVF through contact with blood, body fluids, or tissues of infected animals, or through bites from infected mosquitoes. Spread from person to person has not been documented. |
| Purity | Purity: ≥95% (SDS-PAGE) |
| Application | Paired antibody immunoassay validation in sandwich Elisa, Lateral flow immunoassay (LFIA), and other immunoassays; |
| Formulation | Lyophilized from sterile PBS, PH 7.4 |
| Storage | Store at -20℃ to -80℃ under sterile conditions. Avoid repeated freeze-thaw cycles. |
| | |
| --- | --- |
| Cat No. | GMP-AD-Pet-1Ag |
| Antigens | CDV and virus |
| Resource (expression host) | E.coli |
| Specics/Isotypes | CDV and virus |
| Bioactivity validation | Antibody Binding, Immunogen in Sandwich Elisa, lateral-flow tests,and other immunoassays in CDV and virus level test and Pet-diagnositcs. |
| Tag | His |
| Antigen description | Rift Valley fever (RVF) is a viral disease most commonly seen in domesticated animals in sub-Saharan Africa, such as cattle, buffalo, sheep, goats, and camels. People can get RVF through contact with blood, body fluids, or tissues of infected animals, or through bites from infected mosquitoes. Spread from person to person has not been documented. |
| Purity | Purity: ≥95% (SDS-PAGE) |
| Application | Paired antibody immunoassay validation in sandwich Elisa, Lateral flow immunoassay (LFIA), and other immunoassays; |
| Formulation | Lyophilized from sterile PBS, PH 7.4 |
| Storage | Store at -20℃ to -102℃ under sterile conditions. Avoid repeated freeze-thaw cycles. |
GENEMEDI

6th Floor, Buiding No.2, Kangxin Road 3377, Shanghai, China
Telephone: +86-21-50478399 Fax: 86-21-50478399
TECHNICAL SUPPORT
Chinese Website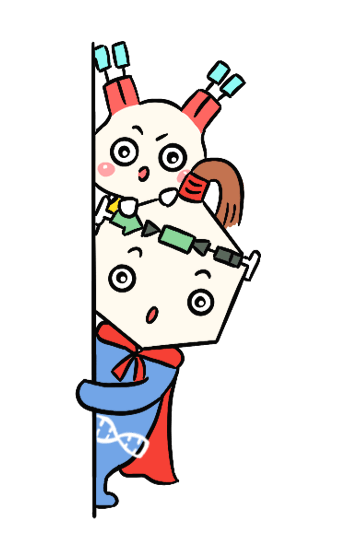 Apply for
Free
Sample